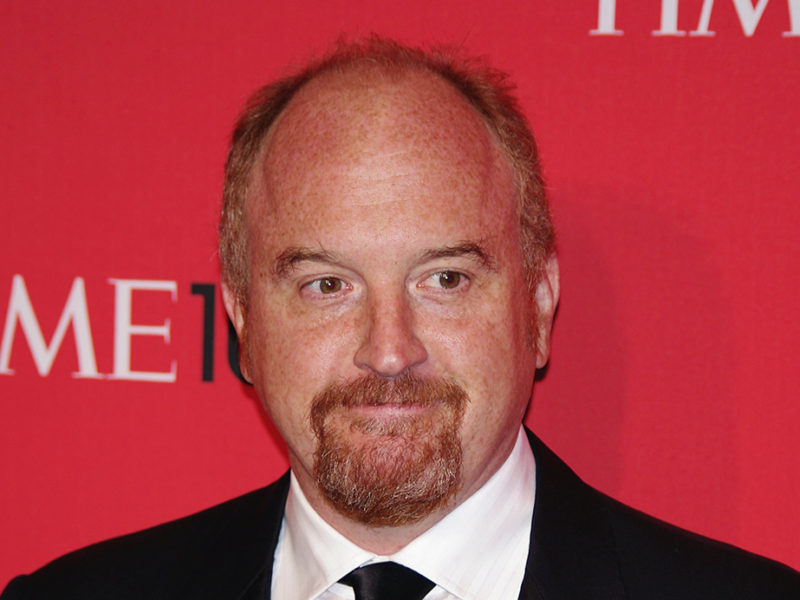 OMG! It's finally happened. After years of… let's call them "rumours" – at least five women have come forward to say that Louis C.K. abused his position of power to whip it out and start masturbating in front of them! Now people from across North America are simply reminding anyone who is shocked by this news with a #ThrowBackThursday to the moment you should have known the stand-up comedian was a sexual predator.
Like @Amanda_P24 from Montreal QC, who Tweeted: #TBT to 2015 when my friend at JFL told me and was like, "Wow, I wonder how he's been getting away with this?"
Or @LintonSez from Orange County CA, who had no chill about it, saying "THIS BLIND ITEM I READ IN 2012 WAS PRETTY CLEAR IT WAS HIM! WHY DID THIS TAKE SO LONG?"
But maybe @SaraHurlsB put it best when she Tweeted, "I first figured it out when he fully admitted it in his stand up. He even has a joke about cumming on a weather girl on TV! He's been telling us all along!" And then later "Like, his movie that was supposed to premiere today was basically about this! Everyone knew! It's NOT COOL!"
Post your #TBT to when you first heard about Louis C.K.'s behaviour!
Image via Wikimedia Commons / David Shankbone