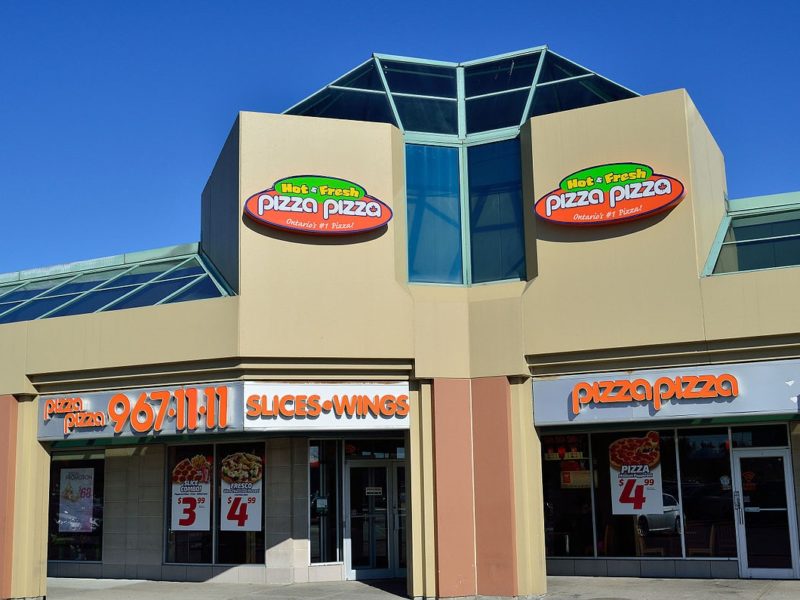 TORONTO – In order to celebrate serving what could be described as pizza for 50 years, Pizza Pizza bought all their employees Dominos for lunch.
"Everyone is super excited to be rewarded for our years of dedicated lobbying, which has prevented the Canadian government from declaring our product a biological hazard", remarked Head of Ingredients and Medical Waste, Lisa MacManus. "Plus I love those Cinnastix."
Pizza Pizza first opened in 1967 and instantly became the number one place for spongy, flavourless, room temperature "food" to eat when completely intoxicated.
"And we still use the same recipe my father-in-law invented 50 years ago," proclaimed CEO Paul Goddard as he took a bite of Domino's thin crust, Meatzza.
Citing their concern for the environment, the company plans to recycle 100% of the Dominos pizza boxes by adding it to their dough.
As the Canadian company looks back on 50 years of business, it's also looking forward, hoping to expand into new markets.
"We'd like to get into building insulation and the medical field as an ipecac", mused Goddard.
In honour of their 50th year of business, Pizza Pizza will release a new menu item containing almost 25% real pizza.