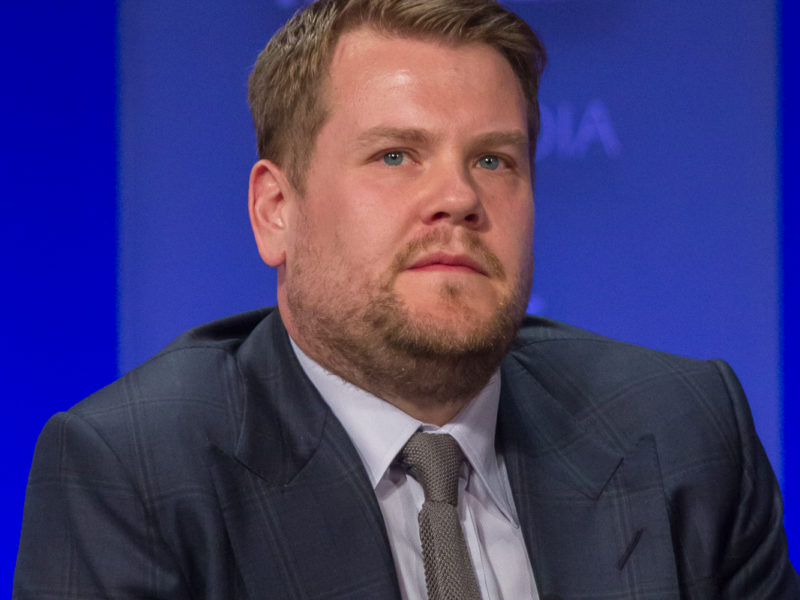 LOS ANGELES — After telling several controversial jokes about Harvey Weinstein's alleged sexual assaults, late night host James Corden apologized by reminding viewers "I have absolutely zero aptitude for telling jokes."
While hosting a gala for AIDS charity amfAR, the host's Weinstein jokes were described as "tasteless" and "groan worthy" by observers, including Corden himself.
"I have never once claimed to be a comedian – in fact, I'm quite rubbish at comedy," insisted the host of The Late Late Show with James Corden. "Frankly, I see myself myself exclusively as an automotive karaoke host, and yet for some reason people keep hiring me to tell jokes."
The British ex-pat pointed to his nightly television show, consisting entirely of karaoke segments sandwiched between desperately fawning interviews, as proof that he had never represented himself as a comedian. "If you needed someone to make a stupid 3 minute montage of Weinstein's career and call that comedy, then I'm your man," Corden frantically explained to the outraged amfAR gala audience.
Following a massive online backlash to his Weinstein "jokes", Corden was quick to agree with accusations that his Weinstein jokes trivialized sexual assault and mocked victims. "Sexual assault is no laughing matter," explained Corden, "and neither is my style of entertaining, as I have repeatedly stated throughout my career."
Corden went on to state that he had repeatedly warned amfAR gala organizers that he was the last person anyone should hire to perform comedy. "You wouldn't hire a plumber to perform open heart surgery," added Corden, "so why would you hire someone with zero comedy experience to write jokes?"
At press time, Corden was reportedly "happy to be back in his comfort zone" in a Range Rover with Kaley Cuoco singing Meghan Trainor songs.