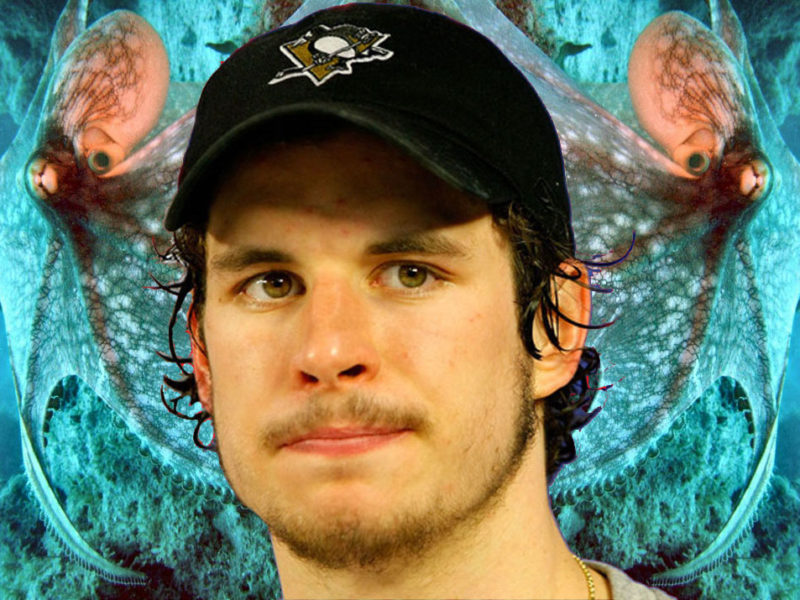 PITTSBURGH – Sidney Crosby has accepted President Donald Trump's invitation to visit the White House, leading neurologists to believe that the former NHL MVP has received a concussion in the last several days.
"As soon as he accepted the invitation I became concerned," said Dr. Sperall, head neurologist at Mt. Sinai. "Extensive brain bruising could make him believe that visiting Donald Trump, being photographed shaking his hand, and possibly even wearing a MAGA hat would be a good use of his hockey celebrity."
"It's the only possible explanation. Nobody's that much of an asshole, right?"
Sports writers, broadcasters, and fans have called on the team to refuse the invitation due to Trump's continued disrespect for African-Americans and open courting of white supremacists. In spite of this wide-ranging criticism, the possibly brain-damaged Crosby has remained firm in his convictions.
"At this point we just want to make sure Sid is okay," said Dr. Dharmesh Vyas. "It must have been a brutal hit to make him think that visiting the most hated President in the modern era would be a good career move. Maybe his garage door fell on him?"
However, some doctors have taken a charitable view, saying that Crosby's support of Trump has nothing to do with head trauma. Instead, it may be some kind of cyst, mild stroke, or even a rare South American brain worm.
"Unless we get him in an MRI we just won't know," said Dr. Vyas. "Until then we're going to keep him under observation and hope for improvement. Or an impeachment. Whichever comes first."
At press time, President Trump was looking forward to bonding with Crosby over their shared experience with cognitive impairment.