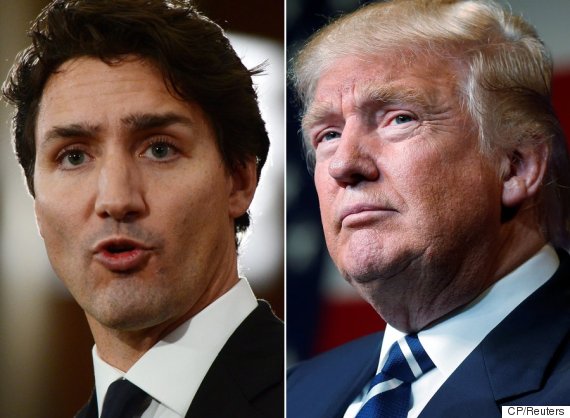 HAMBURG, GERMANY – Canadian Prime Minister Justin Trudeau is reportedly "kicking himself" for offering to share his G20 hotel room with Donald Trump, after the American President's staff forgot to book him a hotel room.
"It's just a few days, it's just a few days," Trudeau was reportedly heard muttering after discovering a giant golden glob of what may have been hair in the shower drain.
Trump found himself arriving in Hamburg without a hotel room, an error many have attributed to Trump's negative 5 star rating on Airbnb. This led Trump to ask Trudeau if he could, "crash for a night. Four tops."
PMO sources report the American president has already charged thousands of dollars of room service and pay-per-video erotica to the Canadian taxpayer, often while getting up at 3am to "rage tweet" at CNN. "Trump also keeps clumsily asking everybody if they would like to collude with Russia," added one anonymous staffer. "Like, even the housecleaning staff."
"I'm pretty sure this "forgot to book a hotel" thing was all a scam to get a free room," added one of the prime minister's RCMP guards, moments after catching Steve Bannon raiding the minibar. "At least we were able to restrain Kellyanne Conway before she could make good on her promise to, "Keith Moon the place"."
Hotel workers say they are frustrated with repeatedly having to call the Canadian prime minister's room to tell the guests there to "keep it down", after delegations in surroundings rooms complained about the noise of Eric and Donald Jr's air guitar competition.
"But by far our biggest challenge," said one PMO aide, "is keeping Ivanka on her side of the bed with the prime minister. JT was pretty clear that they could share so long as there was no spooning."
"That goes double for her father," the staffer added.