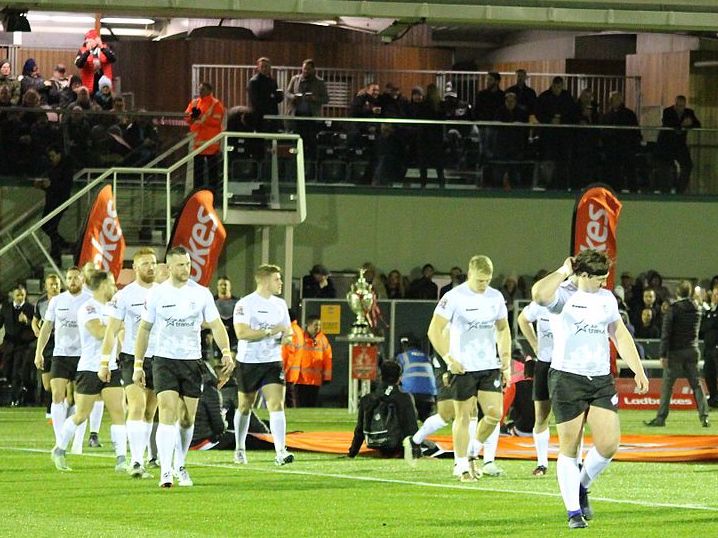 TORONTO – Continuing the breakaway success of their debut season, the Toronto Wolfpack rugby team has won a blowout victory against a group of fleeing, terrified schoolchildren who did not even know they were playing rugby.
"Even though we're professionals playing in the lowest possible division of Rugby League, I'm proud of the Pack's performance today," said prop Daniel Fleming, who at 6'3" and 251 pounds had a size advantage over even the tallest fourth-grader on the opposing side. "If we keep up this style of play, we might just be good enough to go against actual teams next season."
The match started strong for Toronto, when prop Fuifui Moimoi burst screaming through the cafeteria window at Robert Baldwin Elementary School with a rugby ball, and bulldozed his way through for a first-minute try.
Toronto then overpowered the frankly embarrassing defence of Baldwin Elementary to score nearly a dozen more tries before the first-half buzzer.
"It was a great first half, but it would have been better if I'd been able to make those conversions," said centre and team captain Craig Hall. "If only I hadn't kept kicking the ball into that one second-grader's face over and over again."
Although the opposing side did rally in the second half, nearly managing to outflank winger Liam Kay and escape after he was temporarily blinded by the blood of many, many children, the Wolfpack was able to hold the line until such time as every surviving child in the school had been taken away in an ambulance.
This week's victory bodes well for next week's grudge match against St. Cuthbert's geriatric home.