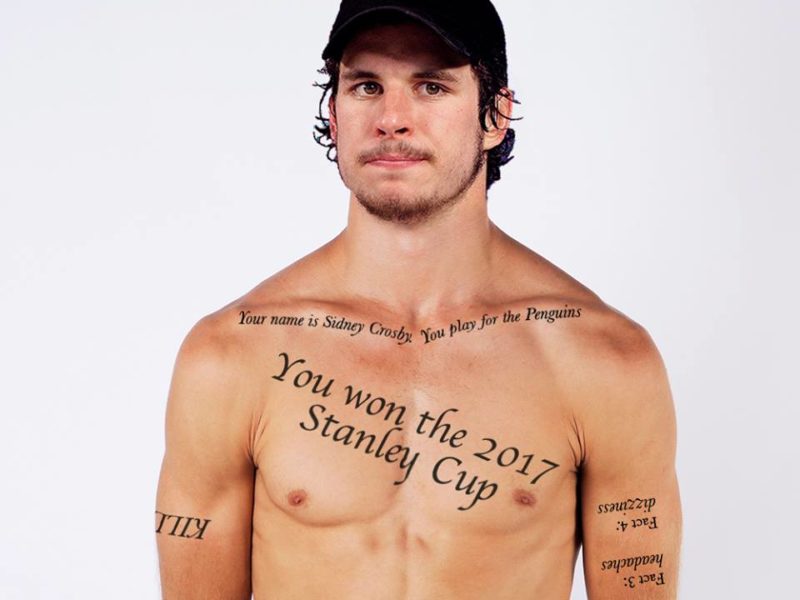 PITTSBURGH – In the early morning hours after winning his third Stanley Cup while suffering from what is at least his fifth concussion, Penguins captain Sidney Crosby was seen getting a reminder of his accomplishment tattooed on his body.
"It's an honour winning the Cup. But as with everything else in my life I know I will soon forget it," said Crosby while the tattoo was added next to notes about who he can and cannot trust.
"Also I need to find out who killed my wife."
Crosby, whose short term memory lasts for only ten minutes at a time ever since getting hit at the Winter Classic in 2011 also has a tattoo saying "remember Kris Letang" on his wrist.
"I'm so proud to have won my first Stanley Cup" said Sidney as he intentionally burned a photo of him winning in 2009 and 2016 so his quest could continue.
At press time Crosby, was demanding to know who everyone in the room was.