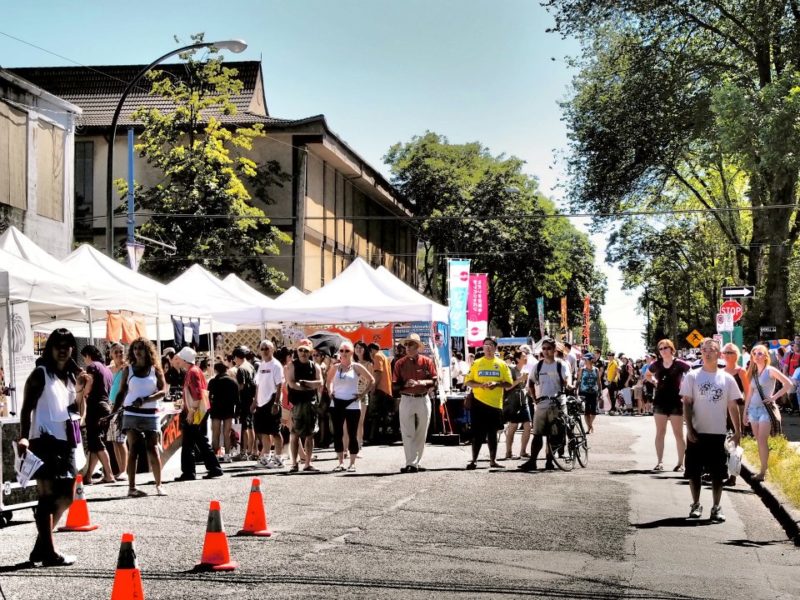 TORONTO – As the 171st annual Festival of Street Closures approaches, the city has released a list of roads that will be inaccessible for the duration of the festival, and also for the rest of the summer due to construction.
Torontonians out and about this weekend are advised to stay clear of the area west of the Danforth, north of Lakeshore, east of Dufferin and south of Newmarket.
"Street closures are a vital part of our city's culture", says festival director Elaine Macdonald. "They're a part of what makes Toronto unique, like marauding bands of raccoons and novice street musicians."
The festival celebrates all kinds of road closures: from horrific streetcar accidents, to charity runs, to major American franchise-extending blockbusters.
According to Macdonald, "Torontonians of all ethnicities can identify with turning onto the only street that will get you to work on time to find it blocked off by orange cones and smug police officers. Screaming your traffic-induced anguish out into the void is the same in every language."
Since the first annual festival in 1846 began accidentally, when a particularly large dead horse blocked traffic on Yonge street for a week, festival-goers have enjoyed a variety of stalls and events.
Highlights of this year's event include an "urban hedge maze" of half-finished condos on King street, an interactive exhibit titled Potholes Through the Years outside the AGO, displays on all the other festivals that close down streets every summer and of course the parade, which will run from Queen and Roncesvalles to Queen and Parliament and is expected to last seven hours.
"I love the street closure festival," said Torontonian Miriam Dewalt. "It's like Taste of the Danforth, Buskerfest and Kensington's Pedestrian Sunday rolled into one, conveniently located right outside my apartment door!"
Major sponsors for the festival include local bike shops, the pylon industry, and the City of Hamilton. Subway closures for the Festival of TTC Delays will be announced in the coming weeks.