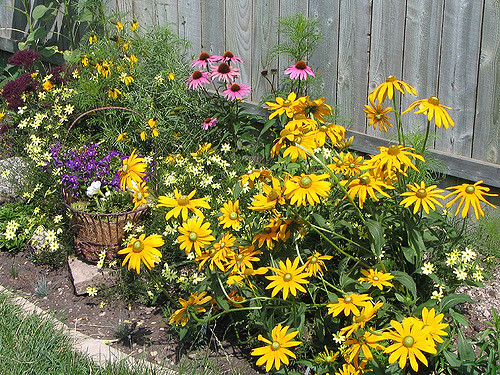 RICHMOND HILL, ON – Proud father of two and recreational horticulturist Jack Tierney says he is "beyond excited" for his perennials, set to bloom in late May.
"The real showstopper is seeing the bed of bluebells come in just by the driveway. I'll tell you, there's nothing like finally seeing those May flowers after all those April showers," the dad chuckled to himself.
Tierney devotes every waking moment of his leisure time to browsing the nurseries at Lowe's and Home Depot. He spends most of his breaks at work squinting into his iPad, searching for the right fertilizer for his eternally cyclical plants. Their ceaseless nature demands idolatry and nutrient rich soil.
"I mean, we all have our little 'obsessions'," Tierney mused, "We become the master of our domain in a sense. My buddy Noah spends about 40% of his May to August income on barbecuing gear. He tells me it's harrowing to see the fragility of life sizzle and smoke before his eyes."
"Another guy I know, Joe Streisfield, well he spends about every summer weekend trying to wrangle in a trout that always seems just out of grasp. We nicknamed him Hemingway because his pursuit is empty, something like 'The Middle-Aged Man and the Lake'." Tierney trails off with a distant look in his eyes, "We need this time alone. We need it. We are paying respect to the flora and fauna that will outlive us. At least to the best that suburban means will allow us to. "
While his wife and two daughters will stay air-conditioned inside, enjoying each other's company, Tierney can be spotted carefully surveying his perennial buds. At the first sign of an errant weed, he is quick to attack with a swift garden-gloved yank, lest the perennials become displeased.
Despite perennial season coming only once a year, Tierney says that the bulbs he buried long ago continue to haunt him year-round as they are a constant reminder of his eventual resting place, among that same wet soil.