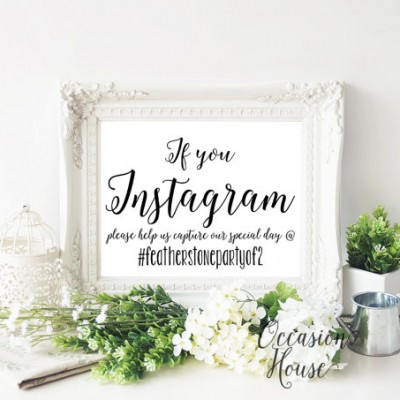 HAMILTON — Nicole Lucas and Adrian Todd have tearfully cancelled their intended nuptials after being unable to think of a good wedding hashtag.
"I tried so hard to make it work," sobbed Lucas, "We spent months planning, but we couldn't come up with anything. We've had to give up our deposits".
Wedding hashtags are considered by many to be an absolute necessity, as they make it easier to find and aggregate posts and pictures of the festivities on Twitter, Instagram, and whatever apps 13 year olds are using these days.
The couple began planning their wedding in February after setting the date for August 19, but soon hit a roadblock when they discovered #ToddLucasAug19 and #LucasToddAug19 were already taken by Lucas Fletcher and Todd Hammond of Kelowna, who had been planning their wedding since January.
While #AdrianandNicole0819 seemed promising, focus groups reported that it was a bit of a mouthful, and several participants were unsure if the '19' referred to the year or the day. A majority of participants deemed composite names #Adricole and #Tucas insufficiently catchy.
"When we couldn't come up with a name-based hashtag, we thought we could make it about the aesthetics and decorations," said a grim yet stoical Todd "But #WhiteWedding got co-opted by neo-Nazis pretty quickly. That was the point we knew we had to break it off".
Rachel Fernandez, who was to be the Maid of Honour, is heartbroken for her friends: "They were so perfect. It's devastating that they can't be together. But someday I know Nicole will find the right guy: someone with a last name like Love or Darling".
The couple are working together to cancel all the invitations before they delete their instagram accounts and go their separate ways. "Everyone is disappointed" said Debbie Todd, mother of Adrian, "Nicole's nana was really looking forward to knowing what the hashtag was going to be, and my brother in law Gary had plans to drunk tweet pictures of himself all night"
While friends and younger relatives are understanding of the breakup, many older invitees have stated that in their day, weddings were called off for sensible reasons like the groom being Irish.