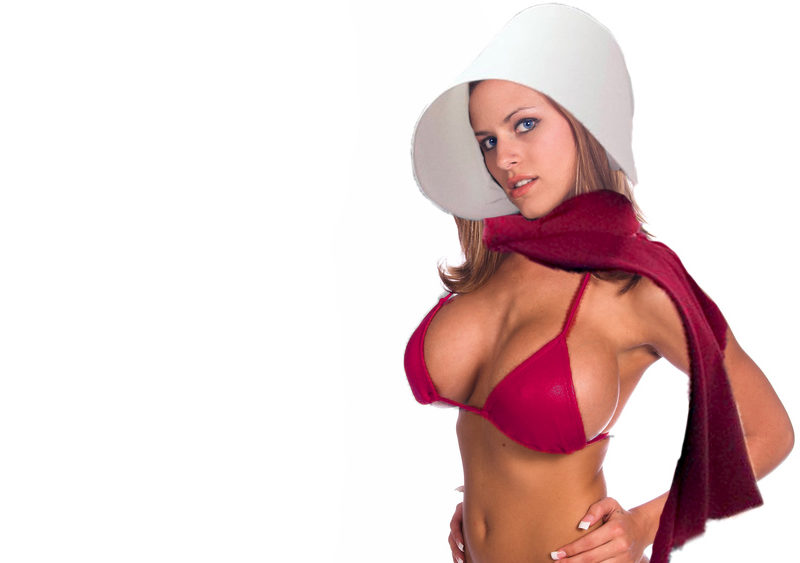 SHENZHEN, CHINA – An online retailer finds itself in hot water after unveiling its line of 'sexy' Handmaid's Tale Halloween costumes.
The outfit, consisting of a skimpy red two-piece and the iconic white blindered bonnet, drew ire on social media after going on sale last week. In a likely attempt to avoid intellectual property infringement the outfit is listed on the company's website as "#5571: Sexy Indentured Manual Servant".
"It turns women into nothing but sexual objects," says Catherine Givens, who started a Facebook group urging for the boycott of the costume's maker. "It's completely not in the spirit of The Handmaid's Tale. Or, it's completely IN the spirit of The Handmaid's Tale, but that's not good either."
Jiao Teng, who designed the costume for Amusement Novelties Inc., claims he has not seen the TV show or read the book on which the outfit is based, and is merely following the company's formula of mass producing sexy pop-culture based costumes for people with no imagination. Teng claims that despite Halloween still being months away, the item is already a bestseller among unoriginal college aged women.
This is not the first time the company has courted controversy with its cheaply made, provocative outfits. In 2015 the company drew criticism for its sexy Ruth Bader Ginsburg outfit (#3844: Sexy Justice Woman) and in 2008 faced backlash for its sexy Anne Frank costume (#1518: Sexy Hiding Girl). The company was forced to issue an apology in 2009 for its sexy Rosa Parks costume (#1121: Sexy Bus Passenger) which included a tube top that read "When you look this good from behind you've got to sit up front".
Amusement Novelties Inc. says it will not pull the item from its online store, but it is reconsidering its plans to release a sexy Margaret Atwood costume (#9891: Sexy Dystopian Novel Lady).