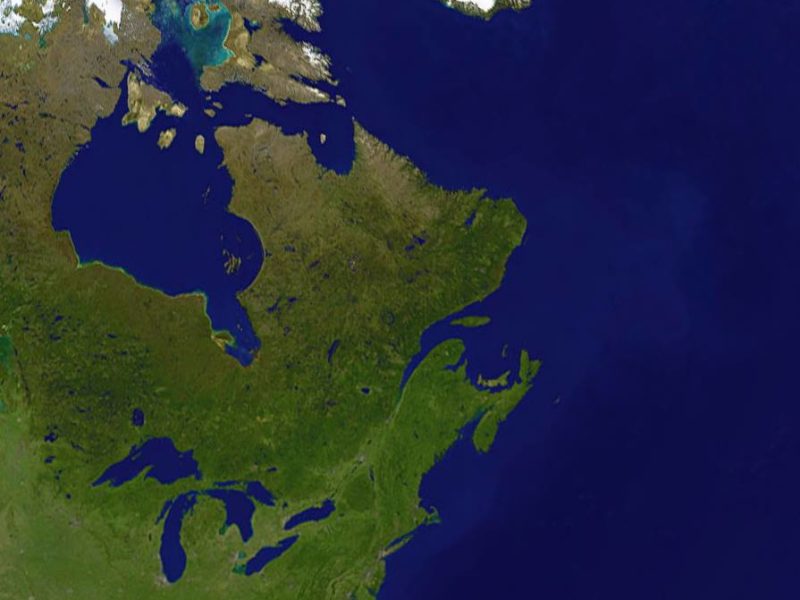 HALIFAX – Four hours after a striking a massive iceberg, the Province of Newfoundland has sunk off the coast of Labrador leaving an unknown number of survivors.
All contact was lost with Canada's most-easterly province early this morning.
Skipper Dwight Ball, who was reportedly at the helm in St. John's, tried to steer Newfoundland hard to starboard when they came too close to a mountain of ice, but it was too late. The 520,000 residents on-board the large landmass were awoken by a large crash at 11:49 PM NT and the land quickly took on water.
A distress signal was sent to neighbouring PEI, but everyone was in bed by that time.
"They called it 'The Rock'; a province that wouldn't sink," lamented Fisheries and Oceans Minister Dominic LeBlanc in an emergency press conference. "I can't believe they kept Newfoundland in the ocean with all of those icebergs at this time of year."
Newfoundland was added to Canada's provinces in 1949 and previously thought to be invincible to any wave or iceberg.
"To think, people thought it was a tourist attraction," LeBlanc added shaking his head. "This is the worst provincial navigation disaster in our country's history."
According to survivors, Great Big Sea proudly played 'Ordinary Day' as they went down with Newfoundland.