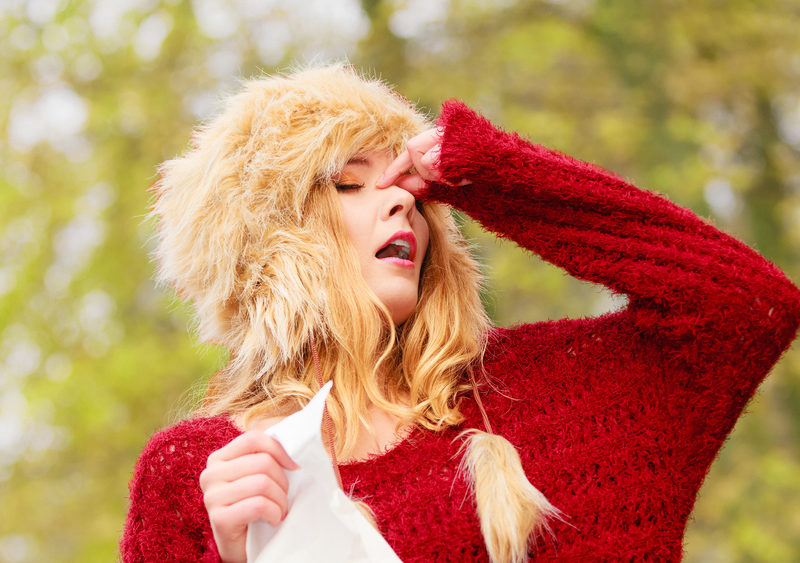 NEW YORK – This just in, spring's hottest trend has nothing to do with bomber jackets or skinny jeans and everything to do with your immune system. Famous trend forecaster Jil Whitman has officially declared the hottest "It" thing is getting sick right before you have something real important to do.
Whitman claims she discovered this trend by accident two weeks ago when the weather plummeted twenty degrees Celsius within three hours.
"I could feel the chills when I arrived home that evening. But I still had to go to the charity event I was chairing," she said.
As soon as Whitman arrived at the event she realized she had sweated through her Prada, and her ears were seeping pus.
"People were pushing me out of conversations and immediately 'Lysoling' whatever I touched. I felt so unique. That's when I knew, everyone has got to try this. And it turns out, later that week, everyone who was at that event did!"
This trend is now hot, with everyone from high school students falling ill before prom, to CEO's all getting sick before their quarterly report presentations to the board.
Even Kylie Jenner has gotten in on the trend by wearing an Adidas ensemble complete with tissues up her nose.
"You won't believe how easy this trend is," said Jenner. "I live a very high stress lifestyle what with my Instagram status and my family being the worst people on Earth; I was getting sick all the time. But now that sick is in, I'm going to lean into this super hard, like TB hard."
The general public has had mixed reactions to this trend. Some feeling that it's important to not go out and make everyone else sick, you know, like a selfish asshole. But clearly those people have never experienced FOMO.
"I love this trend," said fashion forward pop star The Weeknd. "For the last three weeks I've dragged myself to award shows feeling light headed, which has saved me so much money on drugs and booze. Plus my constant fevers have made my dreams super violent. Turns out I have malaria… Cool!"
Trend-spotter Jil Whitman points out that not everyone can pull off this trend, stating, "Even though the poor can get sick, they really shouldn't, it just doesn't work on them, what with them having to provide for their families." Whitman added, "Anything to do with diarrhea is a no-no, and the elderly tend to die if they get sick."
So like all good trends, this one is for the young and rich.