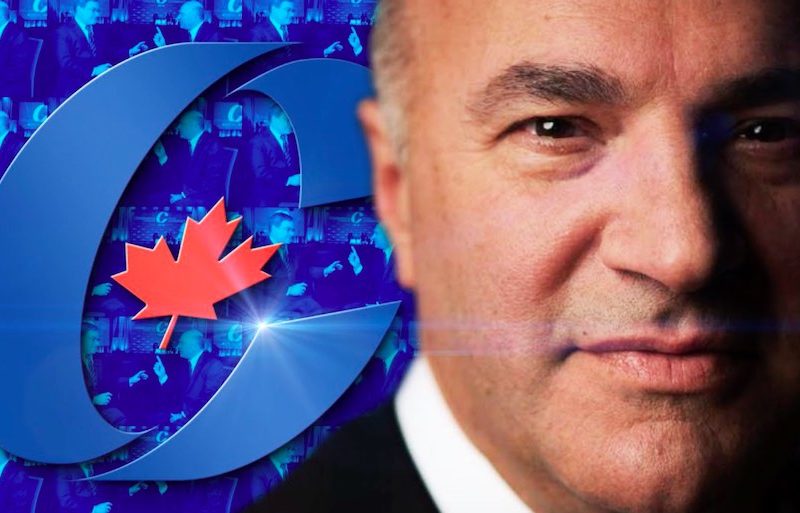 OTTAWA – After a four month long pitch to Canada's panel of esteemed Conservative voters, the business savvy nation stated that Kevin O'Leary's purported valuation was "way off" and that they couldn't in good conscience invest in a general election.
"I'm out," said almost everyone in Canada, who has almost 150 years of business experience and a GDP of over $1.5 trillion.
"You can't speak French even though you were born in Quebec, you're so distracted with your other businesses and ventures that you're not even focusing on your pitch to me, oh, and your rhetoric! Honestly, you seem like a guy trying his hardest to imitate a guy doing literally the worst impression of Donald Trump. I just can't, I'm out."
Former colleague and Dragon's Den star, Arlene Dickinson, who was also on the panel of potential Canadian voters said, "I was out as soon as he walked into the room. This guy's only here for himself. He's already left a bad taste in my mouth, just like his wines."
"I'm definitely out," she added.
"Personally, I've known Kevin a long time," said Jim Treliving, owner of Boston Pizza. "I'm really surprised it took everyone this long to figure out what a self-serving blowhard he is. I'm out too."
"Screw this!" said O'Leary after being rejected by the country of 35 million. "I'm going back to the United States, where people reward unbridled selfishness and greed!"