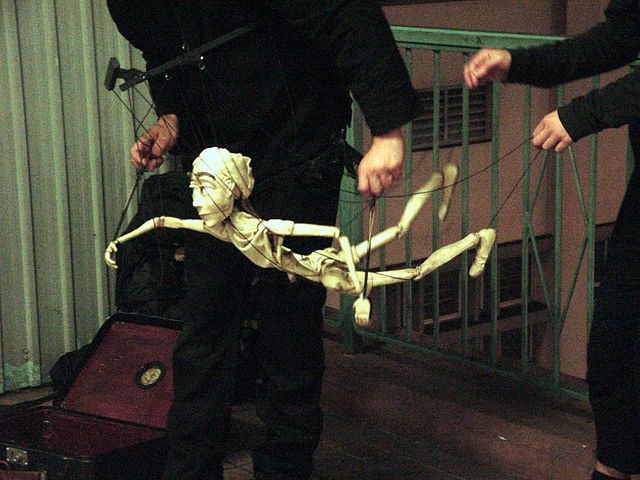 MONTREAL — The 12th annual Puppet Theatre Festival (Festival des Casteliers) has arrived in Montreal to publicly showcase your most deep-seated fears.
Since 2006, the festival has invited audiences to come explore just how dark and horrific the recesses of the mind can be in the form of dancing hand puppets, cheerful rod marionettes and the paralyzing dead-eye glares of moist-faced ventriloquist dummy's.
Festival director Louise Belair has been practicing the art of puppetry for over three decades. "For thousands of years, puppetry has acted as a mirror for humanity. It's reflected back the ever-changing image of ourselves. Please help us!!–" yelped Belair as "Patty", a 1'5″ slick-haired, dapper ventriloquist dummy, placed his hand over her mouth as her eyes widened in fear. This is just one of the classic ventriloquist gags sure to have families across Montreal captivated this season.
This year's festival will feature over 60 performers from across the globe with years of puppetry experience and training, specifically aimed at summoning your particular demons and plunging your soul into darkness. Tickets for adults are $10 and impressionable children under five get in free.
When asked about which performances patrons should keep an eye out for, Patty the Dummy stated "You'd be a fool to suggest I've placed Louise under a deep psychotic trance. Everything here is perfectly normal and going according to plan. Please purchase tickets now."
The festival runs from March 8-11 in the shadowland of your nightmares.