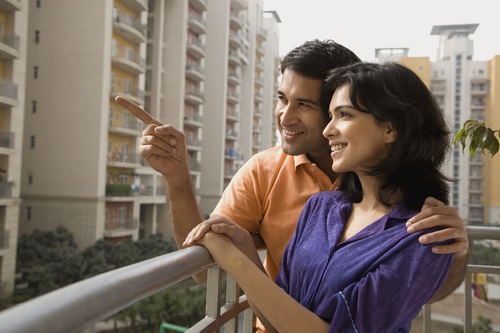 TORONTO – Lotto 649's newest commercial showcases the dream of purchasing a fifth-floor condo somewhere in downtown Toronto.
The 30-second clip features one lucky couple celebrating in an empty 900 square foot unit that has a spectacular view of other condominiums in the city's core from the balcony with a busy street below. The actors celebrate while clinking their wine glasses filled with sparkling white wine before the camera pans to the kitchen's vinyl counter top showcasing a signed property deed and a letter outlining the rules of the building from the condo board.
Also featured in the advertisement is the building's shared pool and the fake plants that are covering up the water damage in the lobby. The commercial ends with the amount of this week's estimated jackpot.
A spokesperson for the Inter-Provincial Lottery Corporation which administers Lotto 649 says that the new commercials are more down-to-earth.
"Winners of our lottery can really chase that Toronto dream of middle-class living," said the official. "But we didn't want to feature unrealistic images such as owning a semi-detached home in Rosedale or being able to retire."