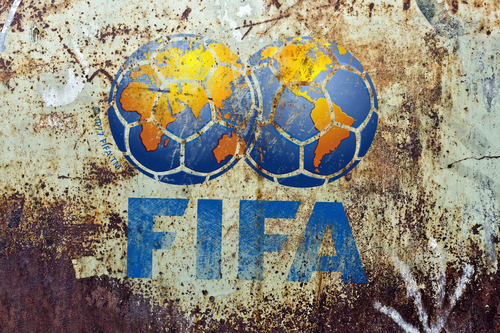 LONDON – In light of Donald Trump's travel ban, FIFA president Gianni Infantino has said that the US could be prevented from hosting a future World Cup should the president continue to encroach on the corruption and racism on which FIFA prides itself.
"A travel ban extending to targeted countries is a violation of human rights," stated Infantino. "Which is obviously our turf. And they aren't even using theirs to detain Qatari migrant labourers. What a waste."
Infantino was further miffed by Trump's shady business dealings, which he complains are merely a poor imitation of FIFA's: "Right down to his involvement with Russia–except the fool can't even make a money trail properly disappear."
FIFA Vice Presidents Angel Maria Villar and David Chung dismissed Trump's racism as amateurish, and his corruption as "IOC-esque at best".
"He's out of his league. He lied to the lower-middle class? Please," began Villar. "We decimate the lower classes of every developing nation we visit. Just scorch the earth. Sure, he used racism and Islamophobia to win an election. But we've been doing that stuff for decades: turning a blind eye to racist taunts from fans, specious coaching decisions, you name it."
"And if you can't hack it with us, we cut you loose, like in 2015," added Chung, referring to the arrest of fourteen FIFA officials on racketeering and fraud charges. "Blatter and the others–the FBI caught on to them, so we trimmed the fat. Meanwhile, Trump hasn't even rolled on Jeff Sessions yet."
Upon hearing word of the potential loss of a US World Cup bid, all seven American soccer fans flocked to the White House to protest.