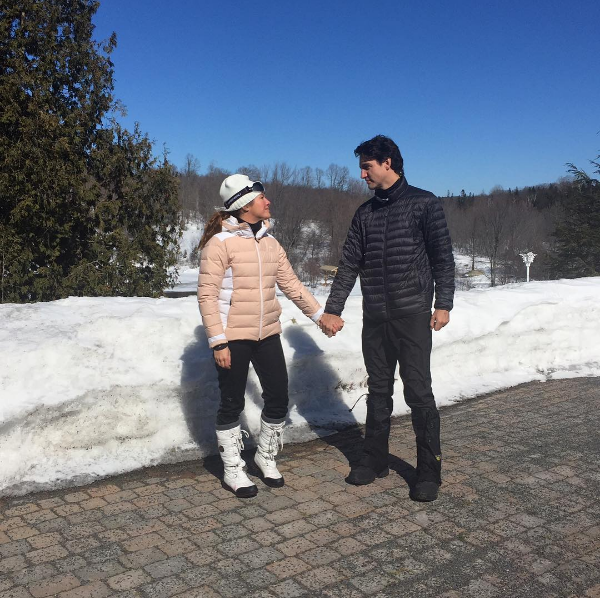 By Sophie Gregoire Trudeau
While performing my annual International Women's Day ritual by admiring every crevasse on my husbands body and bragging about it on the internet, I saw for the first time a negative response towards this behaviour.
I don't know why I was surprised. It's typical outrage culture that people are suggesting that International Women's Day should be the one day that passes the Bechdel test by not making it all about men! An interesting proposal I suppose, but how can I empower women without paying homage to my beautiful husband whose tight core and sweet butt made me the woman I am today?
Feminism is a sensitive subject in our country. Canadians hold me to a high standard, as they should, but the Bechdel test? That's too hard! How can I pass that test when my husband is so hot? Not even Beyonce passes that test and she is our Queen! I don't even have time to return my girlfriends phone calls because I'm too busy banging a hot feminist, which is something I assume they appreciate.
As a feminist and civil rights icon, I was surprised to see people up in arms over my focus on appreciating male allies instead of giving attention to, say, Nellie McClung. And besides, my extremely handsome husband is a far more important feminist. It only makes sense that we, an iconic feminist couple, would join hands and preach the virtues of men, while I admire how fuckable he looks in his bomber jacket.
But I get it, being a woman can be tough, especially if your husband is not as sexy as mine or – God forbid – you're single. However, you can still do your part! I encourage everyone to spend a few minutes spreading my message that everyday, especially International Womens' Day, is a good day to appreciate men.
#equality