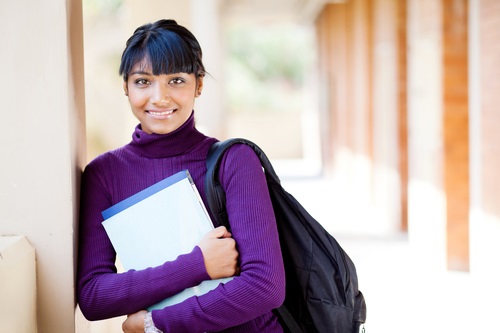 VANCOUVER – After much debate and an extensive investigation, honour roll student Nina Periwal, 16, has committed to setting her sights on becoming an MP's assistant.
Periwal had long aspired to become prime minister — a challenge she first sought to undertake in the second grade in her now famous "What I Want to Be When I Grow Up" speech. However, recent revelations have encouraged the high schooler to take a more pragmatic approach to participating in Canadian democracy.
Drawing on various media sources, and subtweets, Periwal has found there are simply far too many gender barriers to her dream of become a politician."I was shocked to learn that only 26% of Members of Parliament are women. But yet, many staffers to politicians are women – helping out behind the scenes. As Beyonce said girls run the world, and she must have meant staffers run the world, and they aren't judged as harshly for what they wear."
Periwal also sought the counsel of her current Member of Parliament, for whom she's been volunteering, who further advised that while she was likely too bossy to connect with voters personally, a smart girl like her would fit nicely in his office in Ottawa.
The youngster's projections show that it will take 276 years for women to reach gender-parity in the House of Commons. "I'll be dead by then," remarked the grade 11 student. "I may as well not bother risking it and take on a job where the sexual harassment happens quietly in the workplace and not in the public eye."
If Periwal does indeed go on to serve as an assistant to a Member of Parliament, she will be undertaking such important work as scheduling appointments, fielding angry phone calls from constituents about the harmful effects of vaccinations, refreshing the "#cdnpoli" tag on Twitter and shadowing her MP's online activity to ensure that no evidence of his online dalliances are searchable.
"I was devastated to see how many dynamic women in politics were so readily thrown under the bus by their party leadership", Periwal added. "At least if I'm a staffer, I can maybe challenge my termination or demotion and don't have to fear receiving death threats online!"
Periwal has not closed the door on politics entirely, stating that perhaps after a lengthy career on the Hill she will have built up the political acumen to run for office when her MP retires.
"Oh absolutely not. That seat is far too important. I am sure the Party will do what it always does and find a star candidate when the time comes", stated the incumbent MP when asked for comment.