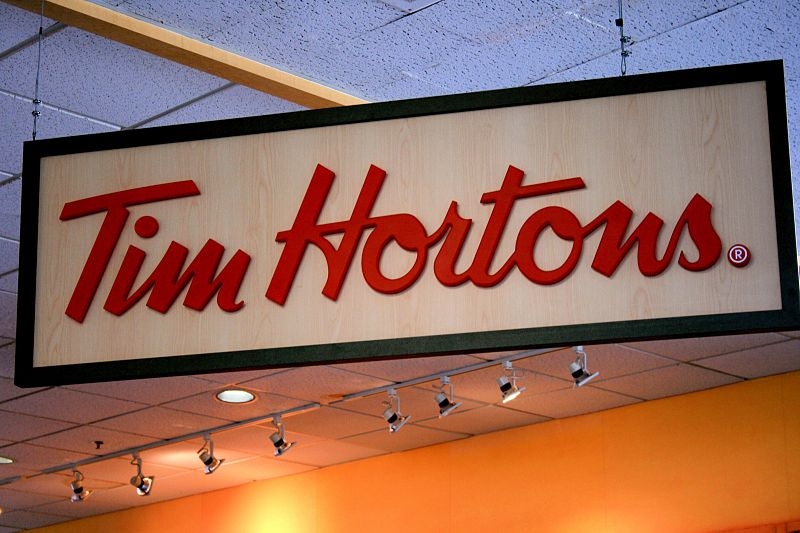 BURLINGTON, ON – Several customers were forced to leave a Tim Hortons hungry yesterday after staff of the coffee shop admitted that none of them had any idea what was on the menu.
Like many Tim Hortons franchises, the one on Appleby Line just off the Queen Elizabeth Way has had to deal with several waves of new menu items over the past year, causing panic and confusion amongst staff unable to cope with the pace of change.
"Most Tim Hortons are not equipped to deal with what is going on," explained assistant manager Bev. "I feel like it was just last year we had only a couple sandwich options, some soups, and of course the donuts. But now I think there are, like, 17 sandwiches, kettle chips, potato wedges, hash browns, premium muffins, regular muffins, economy muffins-"
"-And chili!" interrupted customer Stacey Morgan, who had been trying to help the employees see the bowl of chili on their menu for the last ten minutes. Bev then shrugged and told the customer that chili sounded like something Tim Hortons might serve but no one knew for sure.
Both Bev and the customer agreed, exasperated, that "just coffee is fine for today."
"Yesterday I came in and asked for some breakfast burritos, because I saw a sign in the window with a picture of breakfast burritos on it," explained Mike Bartlett, another would-be customer. "The guy at the counter asked me what a breakfast burrito is, and I pointed to the sign. Then he stared off into space for a long time. Finally, he shrugged and said 'I don't know, man.'"
Longtime employee Marcia, 71, admitted to staring at the rapidly changing menu displays for twenty minutes trying to figure out whether a combo comes with hash browns, potato wedges, or both. "Sometimes I just smile, put a bunch of food in a bag, and give it to the customer. Then hopefully they've driven far enough away before they look in the bag to stop them from coming back."
Area manager, Doug, says that it has been stressful trying to find room for the new equipment to make the new menu items. "We had to put a panini press in the women's washroom. And the conveyor belt leading to the roof broke, so we can't make spicy sausage breakfast sandwiches anymore, regardless of if it's on a biscuit or English muffin or whatever the other thing is. Bagel? Croissant? Maybe I'll check later."
Despite the complete inability to keep up with the knowledge required to do their job, the employees remained cheerful.
At press time, Tim Hortons employee, Bev, was crying behind the new cash registers that have 1,457 individual buttons.