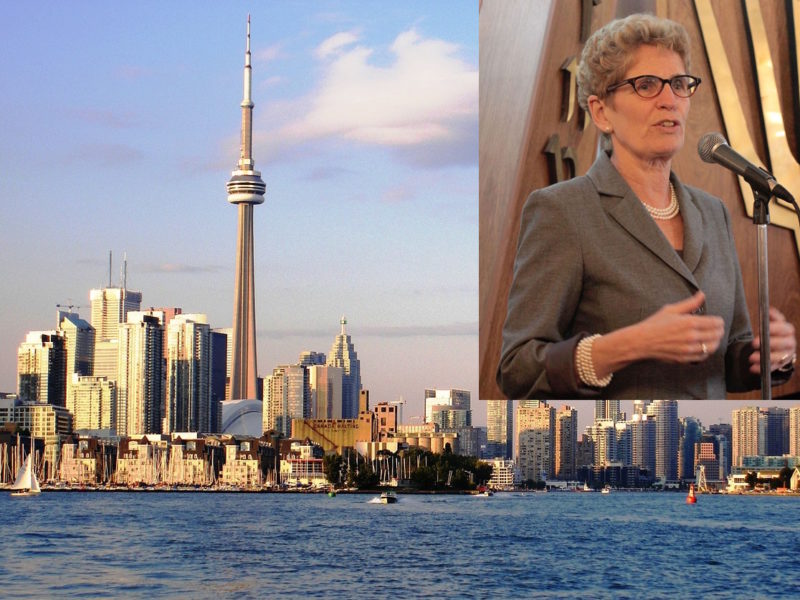 TORONTO – Premier Kathleen Wynne has pulled her support for Toronto City Council's plan to implement road tolls on the Gardiner Expressway and Don Valley Expressway, choosing instead to align with Ontario's long-standing "Fuck Toronto" faction.
Speaking to Queen's Park reporters, Premiere Wynne explained her change of policy. "While these road tolls would have supported Toronto's criminally-underfunded transit system and crumbling infrastructure, I've learned that an equally powerful argument can be made that fuck Toronto."
Political scientists explain that 'Fuck Toronto' is less an official lobbying group, and rather a near-universally held sentiment among the Ontario population – particularly, the millions of people who live just outside Toronto, drive there for work/nightlife/culture, and claim to be from Toronto when they are on vacation abroad.
Researchers report many Ontarians holding a "fuck Toronto" sentiment, which stems from the fact that Toronto "thinks it's better than everyone". Conversely, others report not being able to explain the "Fuck Toronto" opinion, having instinctively felt it since birth. Still, millions agree that Toronto is "definitely stuck up" – a view prevalent even outside the province.
"It's not just Ontarians," explains Political Science Professor Maxwell Sturberg, of Queen's University. "All across the country Canadians recognize that Toronto is extremely full of itself, and that they totally have their heads up their own butts."
Prof. Sturberg continued, "Heck, even Rob Ford won the election for Toronto mayor on a firmly "fuck Toronto" campaign."
Elsewhere in Ontario, hard-working citizens applauded Premier Wynne's reversal. "Toronto thinks it's so big, just because they're the 4th largest city in North America and the economic engine of Ontario," said pipe-fitter Norm Coulson, 42. He concluded, "Fuck Toronto."
Back at Queen's Park, Premier Wynne was resolute that 905 suburbanites will never be charged road tolls.
"If Toronto thinks," said Wynne, "that regular Ontarians are going to pay road tolls, just because we use their infrastructure without contributing any property taxes, then fuck Toronto."