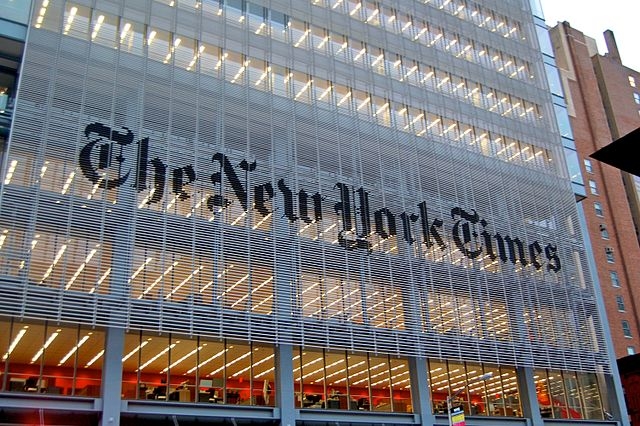 NEW YORK CITY – Citing our country's friendly, yet susceptible people and our natural insecurity, The New York Times has described Canada as the number one country in the world to surge their shares, likes and unique page visits to the NYT's website whenever they publish an article about them.
"Who would have believed Canada (Yes, Canada!) would be the most fertile ground to increase The New York Time's market share," read the article, which ranked countries in terms of their ability to respond to mildly complimentary pieces about their own nation.
"From our detailed coverage of Canada's attractive Prime Minister, to pretending to like The Tragically Hip, we've published a number of articles that have helped The New York Times to create positive brand associations with our online product, allowing us to monetize Canadians' insatiable need to believe they live in a cool place."
The article ranked Canada first by a wide margin, with the Dominican Republic and Somalia taking second and third respectively.
"Their desperate need for external validation about their lives, politicians or homeland had a demonstrable effect on our last quarter," said NYT's Publisher Arthur Ochs Sulzberger Jr.
"Here at The New York Times, we're happy to provide all the self-serving approval that's fit to print."
At press time, Canada still wanted to know what America really thinks of it.