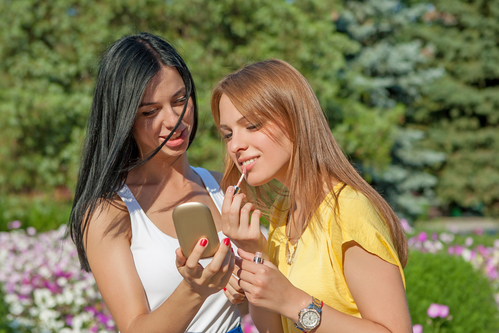 OAKVILLE – A recent study has revealed that most girls that were assholes to you in high school are now struggling to break free from cosmetics-related pyramid schemes in their adult lives.
"We profiled 100% of the girls who ignored you at parties" explains study co-author Leslie Wagner, "and found that the majority are currently pressuring distant family members into buying a semi-permanent eyelash extension kit over Instagram."
Study participant Katie Hayward, who told you over MSN Messenger in 2004 that your face looks weird with braces, is now a self-professed "personal home fragrance e-concierge" and locked in a desperate effort to recruit others to sell vanilla bean latte-scented balls of wax.
Jen Marshall, another of the study's subjects and self-proclaimed "power-seller", is aggressively peddling sea kelp moisturizer to estranged friends and family members, but admits feeling sorry for telling everyone there was pubic hair in your lip balm in grade 10.