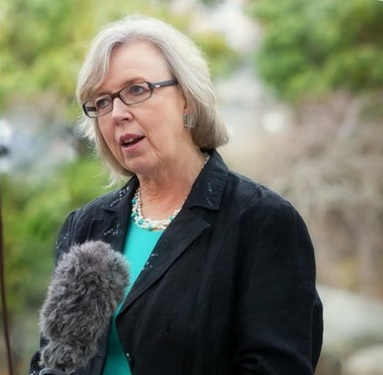 HAMILTON – Green Party Leader Elizabeth May is condemning a former candidate of her party for throwing non-organic pumpkin seeds at Prime Minister Justin Trudeau earlier today.
According to the RCMP, the woman who tossed seeds at the Prime Minister in a protest against the LNG pipeline decision had purchased the pumpkin- which contained the seeds- from a local Loblaws instead of a certified organic farm.
"Our party never thinks it's okay to throw seeds that were grown with the use of pesticides," explained May at an emergency press conference. "We strongly condemn any behaviour that doesn't take into account local farmers. Her actions only reinforces big agribusiness and does not reflect Green Party values."
Meanwhile, the RCMP conducted a thorough search of the candidate's home and seized lentils, quinoa, and a variety of other improvised tossing material.