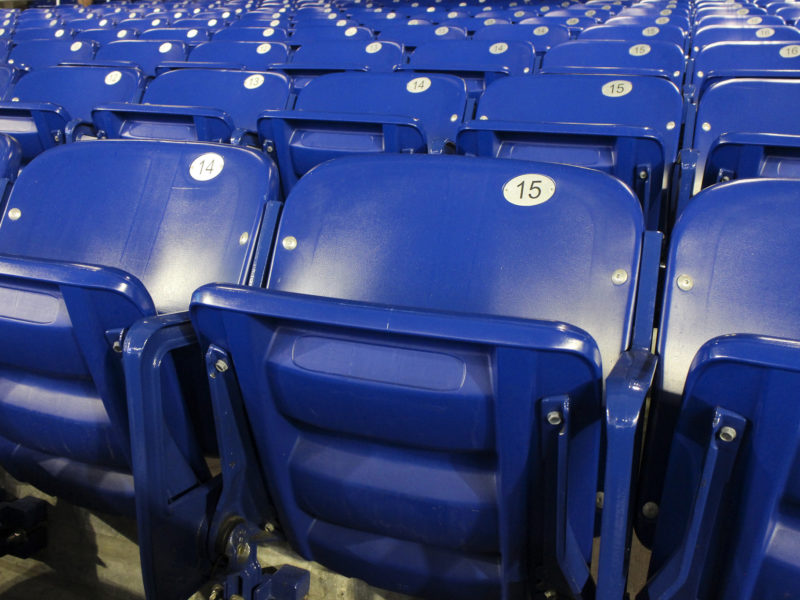 TORONTO – As part of a multi-million dollar rebrand of North America's oldest professional football franchise, the Toronto Argonauts have replaced its previous mascot, "Jason the Mascot", with an anthropomorphized empty seat.
"We wanted a mascot that truly conveyed the spirit of the Argonauts," explained team president Michael Copeland.
"If the CFL can have two teams called the Rough Riders for several decades, the Argos can have an empty seat as a mascot."
As well as leading the team's smattering of fans in chants and dances, "Empty Seat" will follow patrons around until they feel guilted into buying season tickets.
"Complete indifference of the Toronto populace is a vital part of the Argonauts tradition," proudly reported part owner Larry Tanenbaum.
"I was staring at a large section of empty bleachers and that's when inspiration for a new mascot hit me."
The new mascot has become a big hit with players.
"No one knows the story of Jason and The Argonauts, but empty chairs are something we all understand," barked linebacker Kyler Elsworth before speeding off in his 1994 Lancer.
Kicker Lirim Hajrullahu also praised the new mascot saying, "There's nothing I like more than scoring a sweet, sweet rouge and seeing Ol Empty vainly trying to get the people's attention."
Other mascots that were considered include an AM radio, an empty can of Laker Ice, and the Buffalo Bills mascot, Billy Buffalo.
Toronto Argonauts games can be caught on TSN unless something better is playing.