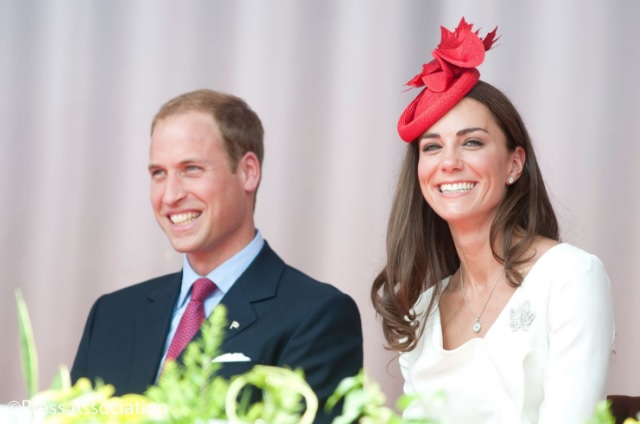 WHITEHORSE – The opportunity of a lifetime awaits a Yukon homeowner with a room or better yet house to spare after the Royal Couple were unable to find any hotel accommodations for their stay in Whitehorse.
Prince William and Duchess Kate, who are set to visit Whitehorse and Carcross later this month, have taken the unusual route of placing an ad in the Whitehorse Star and Yukon News seeking temporary dwelling in the form of a house sit.
"With no place to stay at a traditional setting, they've been doing some research on what most Yukoners new to town do," said Nigel Phelps, a spokesperson at the Windsor Castle. "They became aware that 'house-sitting' is a noble pursuit in the Territory and were delighted to give it a try."
According to sources at Kensington Palace, Yukoners have generously offered their homes, apartments, and bunkies, but have also set some strict conditions and tasks for the William and Kate to complete for the duration of their stay. Some of the responsibilities include caring for avocado plants, shoveling snow, and ensuring tropical fish are provided with the correct organic feed.
"You're allowed one Diet Coke from the refrigerator per day," said one ad posted in the Whitehorse Star. "And I've counted all of the nickels and dimes in the pickle jar, so don't try anything."
Another reply to the Royal ad stressed the importance of letting "Pookie", a part-Labrador, part-Cockapoo puppy, out every two hours for what is simply described as "outside" time.
Reports indicated that Will and Kate had obtained accommodation at a nice house in Riverdale, but was promptly cancelled after the homeowner discovered the couple had two small children.
At press time, Kensignton Palace announced the Royals will visit the Whistle Bend algae swamp and the municipal dump to catch glimpses of the majestic bald eagle.