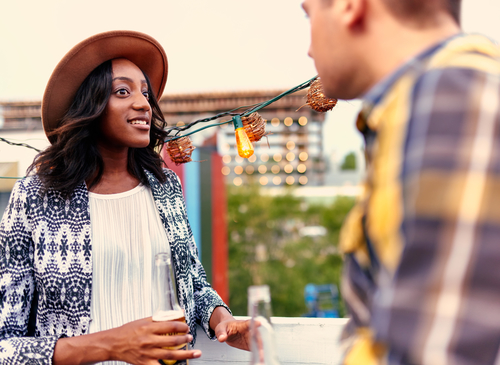 TORONTO – Local friend Alex Forrester made an enormously flawed judgment call about your level of interest in his PhD plans at last Saturday's social gathering. The party was just picking up when Forrester misread your polite nodding for genuine curiosity and yelled into your face about "comps" for 25 gruelling minutes.
"In 15 years of attending social functions I've never witnessed an estimation of interest that's been this off-target," commented a bystander, who continued, "it was definitely the most dangerously unsound assessment of another human being's willingness to listen that I've ever seen."
When Forrester mentioned Deleuze, you began to scan the room like a rabid animal, searching for an intervention, a distraction, a miracle. However, reports say that other party-goers deliberately averted their eyes, abandoning you to your private but inevitable hell.
Trapped in that bit of unused hallway space between the kitchen and living room where no comfortable party conversation has ever happened, you screamed inwardly as Forrester continued to ignore basic social cues and detailed the finer points of his multi-year PhD funding package.
As he blocked the exit and explained Marxism to you with hot beer breath, you wondered if you'd ever be able to find something interesting again.