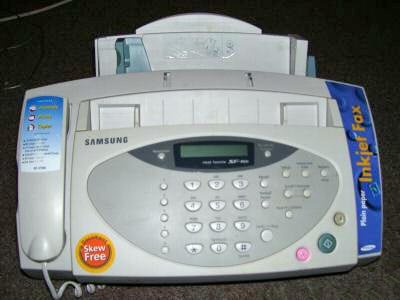 CHARLOTTETOWN – Prince Edward Island RCMP have determined that a bomb threat sent to more than 60 Canadian schools Wednesday morning is not credible and was actually faxed almost two decades ago.
"This has not been an easy one for my staff" said RCMP "L" division Corporal Ronnie Gallant. "We actually no longer have a team designated to cases involving threats sent by fax machines, they have all retired."
Eventually, after 11 exhaustive hours the Prince Edward Island RCMP bomb squad was able to determine that the fax was actually first sent on March 12, 1997 according to the facsimile paper trail and the date on the fax cover page.
Joyce McRae, Secretary at Southern Kings Consolidated School said the sound of the fax arriving at her office actually startled her.
"To be honest I didn't know the darn thing worked," said McCrae. "I was more terrified at the rusty sounds that the machine was making rather than the actual threat."
This isn't the first time PEI schools were threatened. In 1984, dozens of carrier pigeons carrying threats against a high school forced the evacuation of 800 students.
RCMP are asking the public to avoid anyone acting suspicious or carrying a pager.