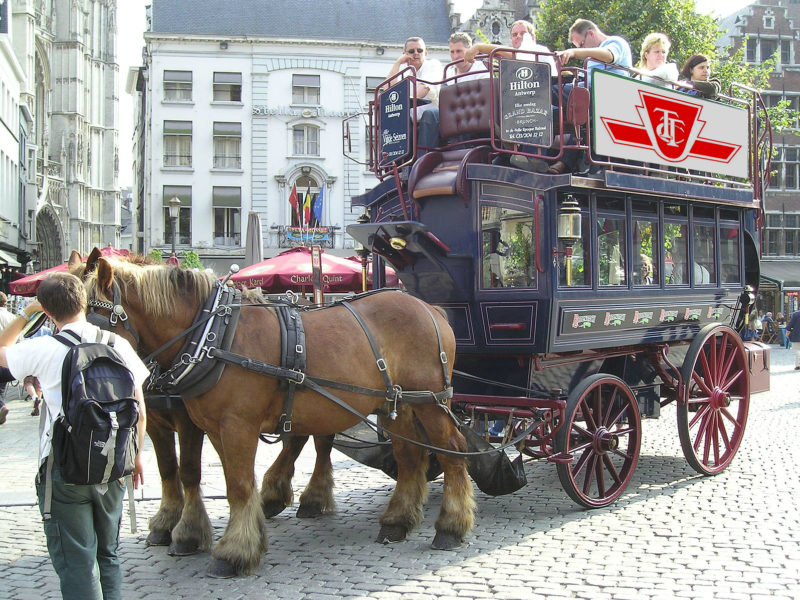 TORONTO – After more than a century of delays, the TTC has received the new omnibuses it ordered to replace the aging wagons used on the Cabbagetown – St. Lawrence line.
"These new omnibuses will reduce congestion and commute times for the growing Irish communities of Corktown" said Pierre Lemieux, spokesperson for the company's Transportation for the Americas division. "While of course we regret the delays, these omnibuses will afford commuters more time to spend with their families and at work in the abattoir."
Following the first five decades of omnibus delays, Toronto officials hoped to find a more reliable supplier while using pedicabs as a stopgap, according to TTC CEO Andy Byford. But contract cancellation fees and the invention of the internal combustion engine rendered procurement plans for the pedicabs unfeasible.
In response to possible legal action, Bombardier says it modified its production line processes to increase capacity, replacing its standard smithing process with the new 'welding' technique introduced in other companies around the world.
Even with the order now fulfilled, transit advocates say the new omnibuses are too little too late.
"Toronto must build transit in the new neighbourhoods south of Bloor, even if it means our fair Protestant residents must further burden themselves with the presence of that degenerate papist race," said 172 year old Toronto city councillor Enoch Dumphries III, as he sipped a brandy from his wheelchair.
"But this is simply not enough. Railways! Railways! Railways! I say."
At press time, Toronto city council was entering its 70th year of deliberations on the route for the proposed Downtown Relief Zeppelin.