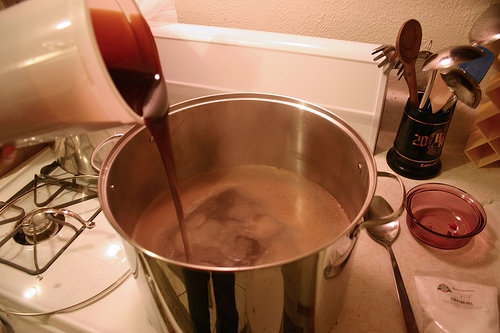 MISSISSAUGA, ON – Just hours after Saleem cracked the first bottle of his home-brewed 'Malternative Hop' IPA, the international terrorist organization ISIS has claimed responsibility and promised further atrocities.
"Islamic State fighters have successfully carried out an attack against the drink of the infidel," read one bulletin released through an ISIS-affiliated twitter account. "God's curse be upon the non-believer. God's curse be upon the Nelson hop, the Centennial hop, and may God spit upon the juicy Cascade hop."
Although no casualties have yet been reported, Mississauga residents continue to live in fear of homebrewed terrorism.
"I don't understand what kind of a person could do this to their fellow human beings," said local man Eric Chang, spitting out a pungent mouthful of ale. "There's nothing in the Qu'ran that justifies an asparagus-flavoured beer."
While CSIS suspects Saleem could only have made a beer this bad with training from ISIS experts, some say he acted on his own.
"Trevor said he'd help me, but then he got really busy at work," said Saleem, tentatively sniffing one of the bottles of his horrible beer. "Come on, bro, it's not that bad."
At press time, the RCMP was closing in on Saleem after wiretaps revealed he was experimenting with Belgian-style sours.