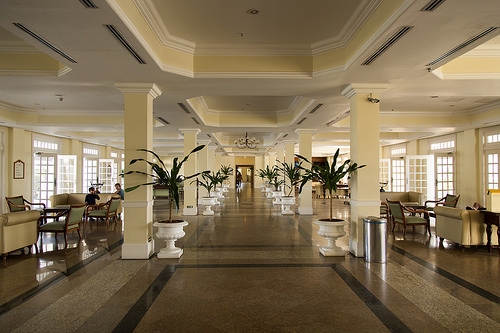 OTTAWA – Yielding to demands of lobby groups, the Trudeau government has passed legislation that requires all constructed dwellings in Canada to have a clearly defined waiting area.
"It's 2016," said Prime Minister Trudeau, as chesterfields, magazines and a water cooler were brought into Parliament. "And it's a shame there are still buildings out there without any kind of vestibule or antechamber."
Despite containing what many feel are obvious and long-overdue reforms, the sudden and nearly unanimous support of the Lobby Act has raised some eyebrows.
"I am disappointed with the current government," said NDP leader Thomas Mulcair. "These new regulations are just one example of, metaphorically speaking, Parliament allowing lobbyists in through their front doors and allowing them to sit comfortably in that little waiting area…"
"Oh, I see," added Mulcair.
Private citizens have also expressed displeasure, claiming the new rules to be 'heavy-handed' and 'disadvantageous' to the owners of factory farms, garden sheds and other buildings where a foyer would be 'out-of-place.'
"These ridiculous requirements will force me to change the very nature of my product and seek different markets," said Vernon Hills, CEO of porta potty rental company PolyJohn. "Where am I going to put a lobby in these things?"
At press time, the Bank of Canada announced a new kind of lending cost after persuasion by special interest groups.