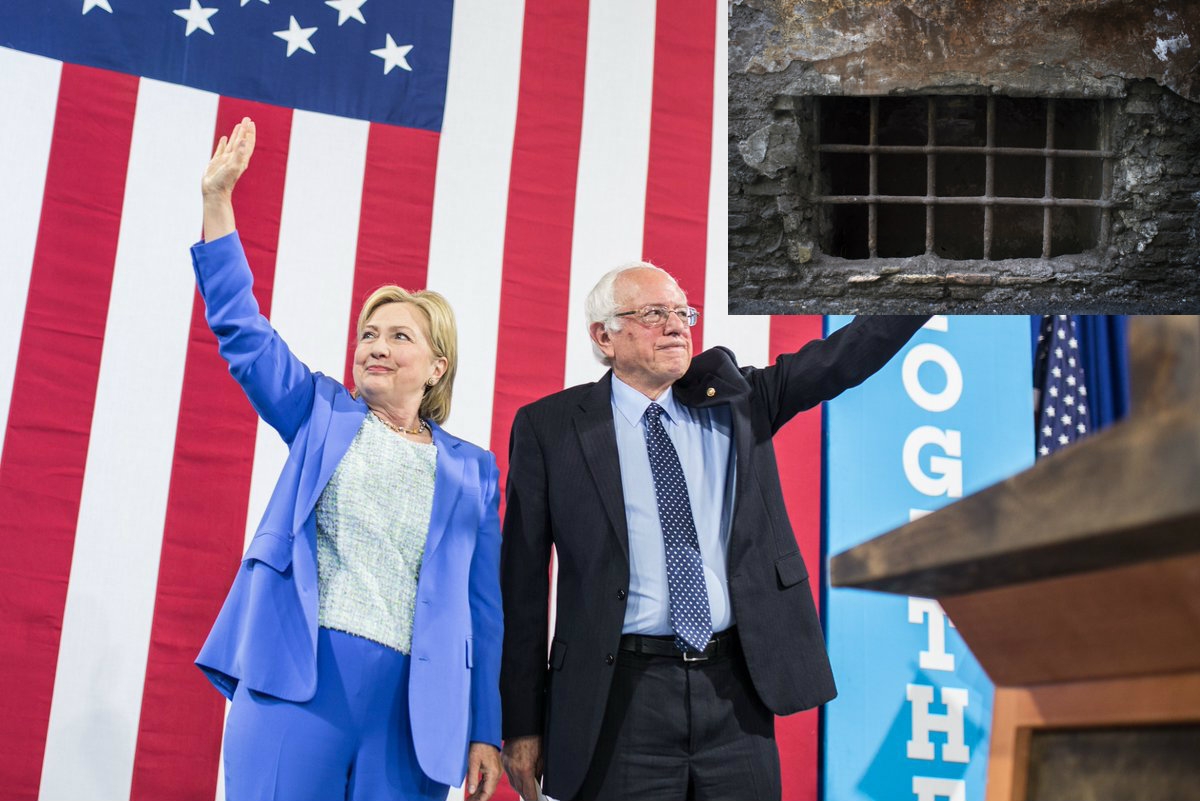 Portsmouth, NH – Early reports have indicated that the individual who many believed was Democratic candidate Bernie Sanders was, in fact, a cleverly disguised Clinton aide while the real Bernie Sanders was locked up in a Cape Cod wine cellar.
Sanders was reportedly seen last night getting into Clinton's armoured SUV before it sped off into the darkness. The Sanders campaign didn't see him until he mysteriously reappeared with Secretary Clinton in New Hampshire today where he announced his endorsement.
"Secretary Clinton has won the Democratic nomination," said a man wearing a Bernie Sanders mask to a cheering crowd. "And I can tell you that I that I fully endorse Mrs Clinton who will become the next President of the United States of America."
"Please forget about all the stuff I said about corporations running America, free college tuition, and Wal-Mart," added the impostor before robotically hugging a smiling Clinton. "Especially the stuff I said about Wal-Mart."
Back at a Cape Cod winery, a voice sounding like Bernie Sanders was overheard yelling from a locked cellar.
"You'll never get away with this!" yelled a man with raspy, Brooklyn-accented voice.
"We got away with her emails, and we're going to get away with the Presidency," replied an anonymous voice before cackling.