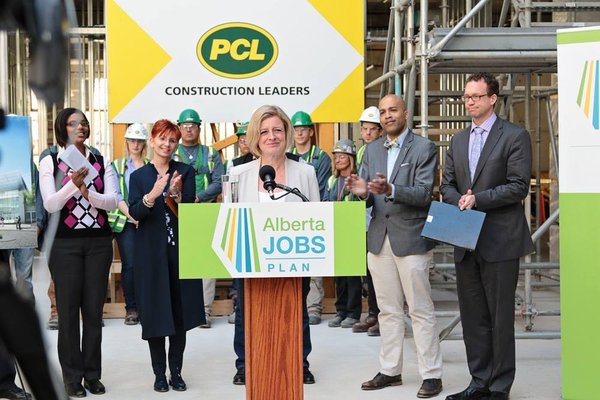 EDMONTON – Alberta's cash-strapped unions and corporations are finally getting some relief after Premier Rachel Notley announced they will be prohibited from making donations to political parties.
Stating that they barely have any money to keep the lights or water running, businesses and labour organizations said they're happy that the NDP government have given them a break.
"With this exemption, we might be able to pay our employees next week," said Douglas O'Halloran, President of United Food and Commercial Workers Local 401. "$15,000 a year is pricey. In hindsight, I really shouldn't have given the NDP our credit card."
Others lamented that they had been pressured into giving a donation and, like an unused gym membership, simply forgot that they had been paying thousands of dollars each year to influence government policy and election outcomes.
"I don't even like half of the candidates anyway," explained Athabasca Oil Corporation CEO Ron Broen "You don't want to know the number of employees I've had to fire just to kiss some PC MLA's ass so he won't implement carbon taxes or pass some environmental regulations. What a waste of money!"
"And it's not like it's ever enough. They just want more and more until you start feeling that they don't even care about the elegant dance of political coercion."