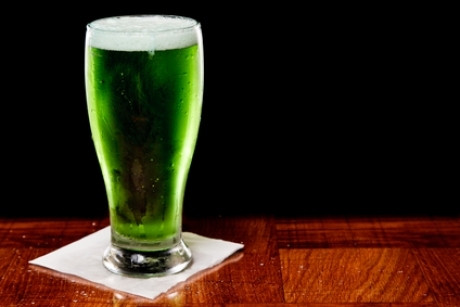 TORORNNTO? – Hey! Hey everybody! Local reportings told me today that today is St. Patrick'ss dayys! Yeah! HELL YEAH!
According to this guy encountered at this bar that serves really, really great wings, St. Patrix Day is the day when an Irish guy stole some snaaakes and then he took the snakes anf d threw themtm into the ocean or something like that. Then that guy bought a round of this crazy green beer for eveeeeeeery one at the bar and everyone drank all the beer. IT was really rgeat.
"St. Patrficl's Day is a day to celebrette Irish hertage, and to wear green clothes everywhere. And also leprechaun's," shouted Rahul Singh, a guy who swears he's like 1/5 Irish. "If you don't wear those clothes, I will fight you! I will fight YOU!!!"
Incidents of reporters having to just sit down for like five hot minutes so that the room stops spinning have increased 100% hwile icnidents of shame and bathroom visits have nearly qudrupppplessssd. Hold on, just a sec. Just a sec. One second, please. Ok, I'm fine now.
"I've never seen an actual Irish persoonnsn in here," said Hershel Schwartz, proprietator of Clover's Irish pub, "I thinx people justs want exuses to drank."
Fifjfjiiiijjjjosjlsjiiloofjioljmmmioaeeeeppi. Sory, thisi keybooard is hard to do all the time. I'm so sorry Rebecca.
At presh time, Ibrahim was buying everyone another round of shooooooooooooots! Wooooooooooo!