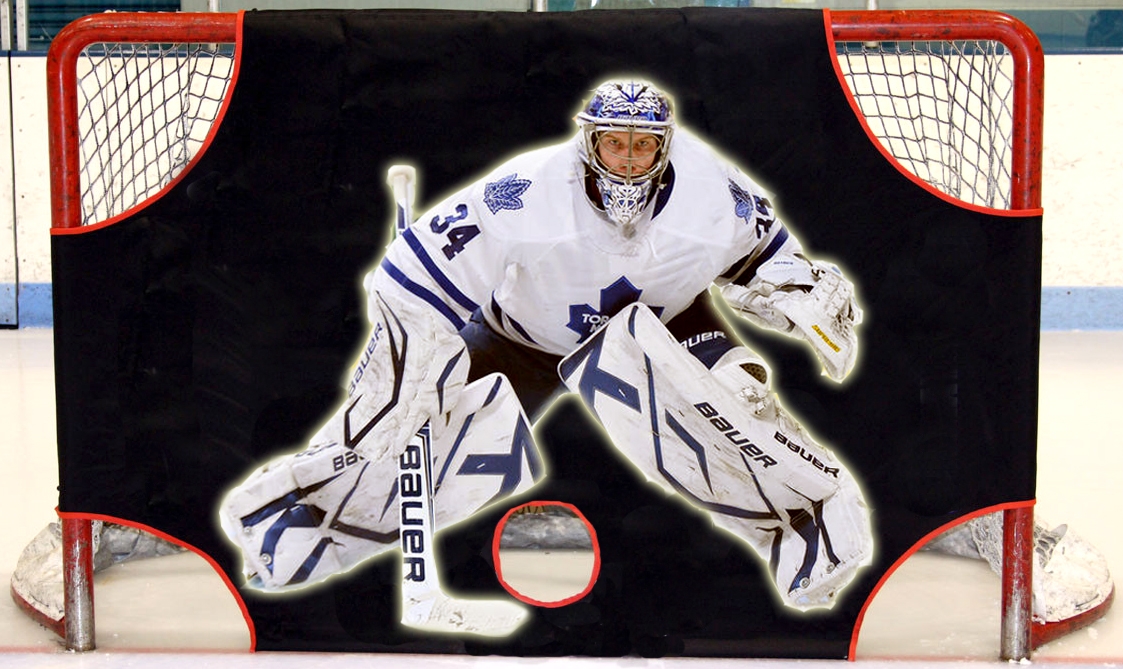 TORONTO – In the wake of Jonathan Bernier's blowout loss to the San Jose Sharks the Toronto Maple Leafs have announced that their starting goalie for Wednesday's game against Columbus will be a sheet of plastic stretched across the net.
"Bernie [Jonathan Bernier] has been kind of struggling this year and Reims [James Reimer] is still hurt," said coach Mike Babcock at practice. "We need to do what is best for this team, and right now that is a thin piece of fabric with holes at the corners and five-hole."
"It was either this or start no one and demand that the other team has to hit the post in order to score," Babcock added.
Scouts say the tarp, commonly known to junior hockey players whose team only has one goalie as a Mr. Sieve, is very strong with lateral movement and mid-level shots, but struggles with his glove.
"Yeah, his glove literally never moves," said one team scout, who wished to remain anonymous.
Mr. Sieve has experienced a dramatic rise throughout the minors after going undrafted out of the Boston College equipment room. He posted a .941 save percentage with the Toronto Marlies, including a record 200 minute shutout streak when opponents kept trying to hit the five-hole, by far the toughest shot.
"We think Sievey [Mr. Sieve] will be a great addition to the team on and off the ice," said team president Brendan Shanahan. "He's a great locker room guy. He doesn't say much, but he leads by example and never showboats after making a big save."
Leafs players were also optimistic about their chances with a new netminder behind them.
"We just need to prevent screens and clear rebounds. Obviously if we don't do that then the other team is just going to stuff the puck into one of the low corner holes, even though everyone knows that's a bullshit move," said captain Dion Phaneuf.
At press time the team was hoping its new defenceman, a tightly co-ordinated group of pucks that the other team has to stickhandle through, will help limit scoring opportunities.