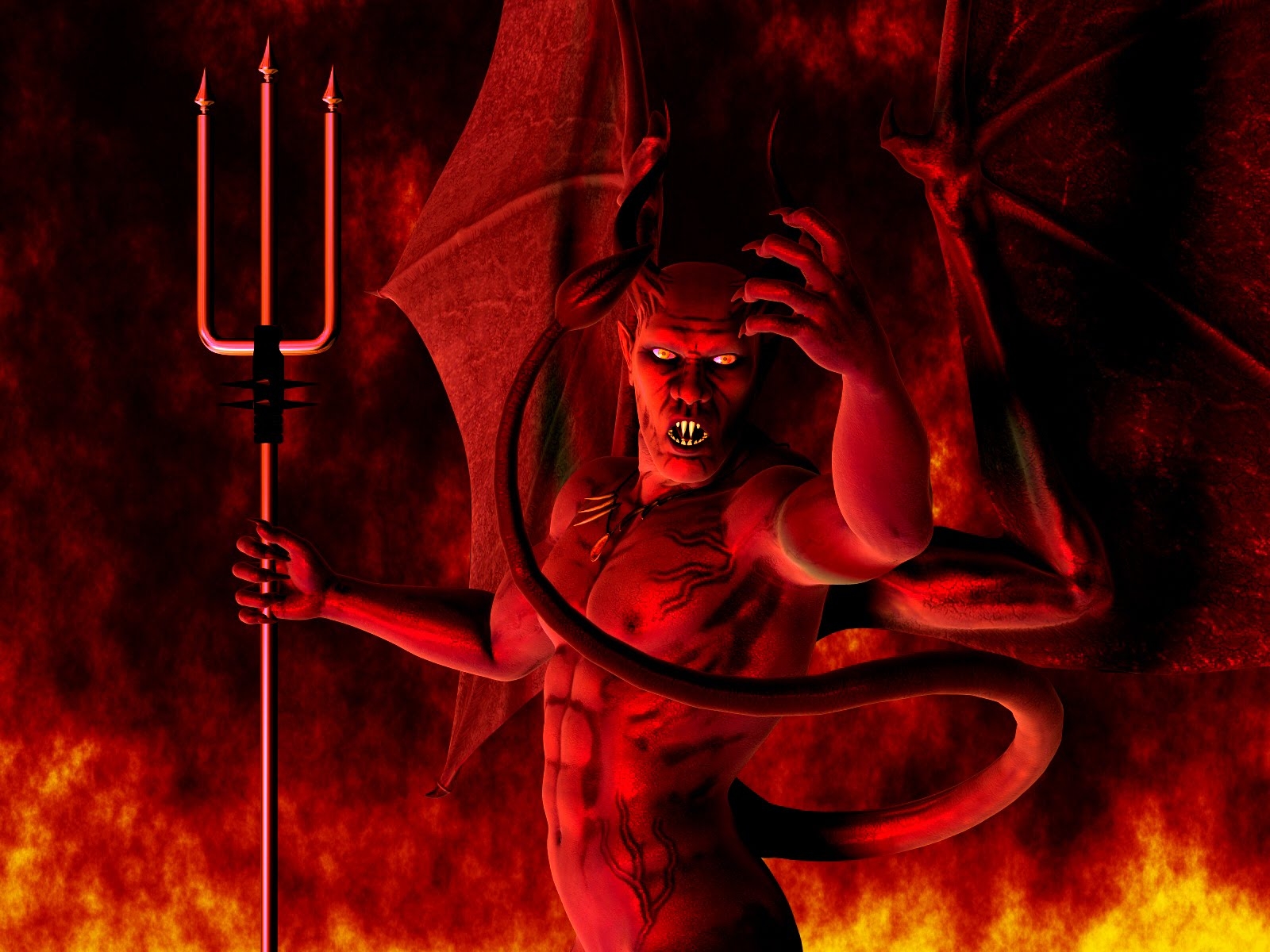 THE SKIES ABOVE EARTH – The devil has emerged from the depths of hell. Raising his goat's head and speaking in the voice of a dragon earlier this week, he assembled his army of advocates, calling thousands to his side from comment threads around the world.
"I SHALL REWARD ALL WHO HAVE CHAMPIONED MY CAUSE," spoke the Beast as fiery serpents writhed in his nostrils, "COME FORTH, THOSE WHO FEEL FEMINISM HAS GONE TOO FAR; ARISE, YE WHO ARE ANTI-IMMIGRATION; WELFARE OPPONENTS, REJOICE!"
Local man Jeff Pentworth—who earlier today had "just wanted to ask" why it was okay for some people to use the N word and not others—said it was a welcome change to be rewarded for his critical thinking.
"Usually the PC police try to shut me down with links to evidence, stats, and research," complained Pentworth as the Dark Lord fitted him with armour made from the crushed bones of female bloggers. "I'm glad that kind of elitism is finally being punished."
Sarah Hawkridge, a Vaughan resident who wanted to make sure everyone knew how easy it would be for ISIS to sneak into the country with Syrian refugees, was excited that Beelzebub had at last come to "feast on the souls of SJWs."
"I was just asking questions, here," Hawkridge added, regarding her many Facebook diatribes on refugees that were dubbed racist by friends. "And like always, the lefty libs resort to name calling. I think it's great that The Evil One, Lord Beherit is here to set the record straight."
Local pundit Ezra Levant beamed proudly as he was handed a flaming sword with which to inflict suffering upon all humanity. Holding the sword high above his head and cackling maniacally, he bellowed "Death to the enemies of Satan! Come sue me for defamation now!"
At press time, every single member of Satan's army went out of their way to be reached for comment.