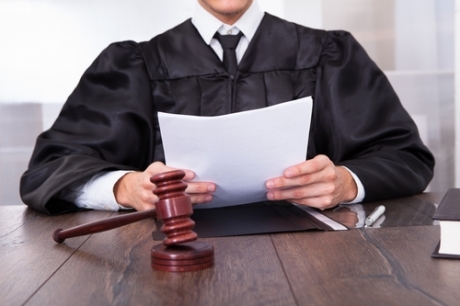 Charlottetown, PEI – After a lengthy court battle, eight-year-old Sandy Hamilton has been ordered to deliver to his once best friend, Jamie Vandermeer, exactly one million doll hairs, based on a school yard bet that Jamie won late last year.
According to the complainant, young Hamilton had bet Vandermeer that he could throw a tennis ball over their school, Prince Rupert Road Elementary, for a sum that sounded like "one million dollars," which Vandermeer agreed to. Upon Hamilton's failure to toss the ball over the school, court documents say that Vandermeer had asked for the one million dollars, at which point Hamilton clarified that he, in fact, had said "one million doll hairs, not dollars."
However, when asked to produce one million doll hairs, Hamilton was unable to do so. Later that day, Vandermeer went to his father, a partner at local legal firm Duchamp, Vandermeer and Rosen, who filed the suit on his behalf.
"We are pleased that the judge has ruled in favour of my client, who was merely asking for what was his according to contract: exactly one million synthetic strands of hair harvested from children's dolls," said Vandermeer's lawyer, Miles Duchamp.
"Let this case serve as a warning to other children who want to make misleading and unrealistic bets in the school yard. These reckless and childish actions finally have real world consequences."
During the trial, the friendship between the two boys had deteriorated. While Vandermeer was on the witness stand, court records show young Hamilton had several outbursts, at one point calling him a "stupid head" and yelling at him to "stop saying lies with his fart breath," at which Vandermeer said "you're the stupid head. I hate you!" causing Judge John Strathmore to give both boys a time-out in the jury box while the rest of the court had apple juice and cookies during recess.
The defense unsuccessfully argued that even if there was a valid contract there was no consideration as Mr. Vendermeer was not in possession of the Sidney Crosby rookie card he had put up as collateral.
Ultimately, the case hinged on star witness, Rodney Atkinson, the cool sixth grader, who saw the whole exchange, testifying he had heard one million doll hairs from the beginning, and told the court, "There was no way Sandy could throw a ball over the school. Not in a million, zillion years."
When asked what he plans to do with the one million doll hairs, Jamie Vandermeer said he would sell them all to a toy manufacturer for two million dollars.
At press time, a judge has declared Suzy Epstein never silently mouthed the words "I love you" to Joshua MacDonald, finding that she in fact quietly whispered "elephant shoe."