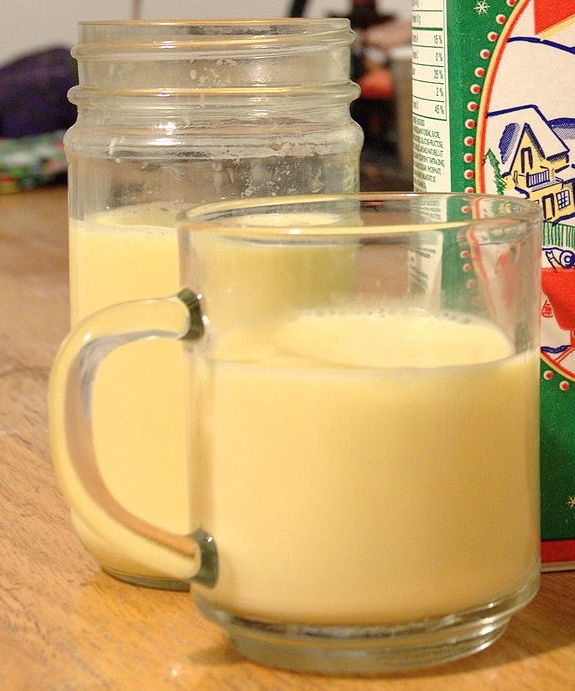 TORONTO – Toronto resident Peter Behrendt was in for a completely predictable surprise this Sunday when he, for the 11th year in a row, bought a litre of eggnog, had a sip, and then immediately spat it out into his kitchen sink.
"It's a tradition," said Arthur Cairn, Behrendt's long-time roommate. "'Oh, this would go great with some booze in it', he says, then he goes, buys some, drinks a little bit, and starts gagging."
And Behrendt is not alone. All across the country, millions of Canadians are picking up their annual litre of eggnog, only to try some and remember how much they hate the taste. When Behrendt tweeted that "A glass of 'nog is just a sugary uncooked omelette," followed by "#fuckeggnog2016", thousands of others jumped on-board, calling out the holiday specialty as "mega nasty", "a waste of good rum", and "like pouring a dumpster into my mouth".
The hashtag quickly went viral, prompting politicians in Ottawa to respond. The Liberals, acknowledging the enormous number of Canadians that purchase and then throw out the egg-based drink each December, moved to propose a statutory holiday to commemorate the yearly event.
"Buying a carton of eggnog and then tossing the majority of it is a proud part of our heritage," said Trudeau at a press conference Monday morning, pouring a mug of the beverage into a trashcan. "It goes back to our very foundation. There are photos of John A. MacDonald and George-Étienne Cartier at the Charlottetown Conference, drunk and furious, dumping gallons of rancid 'egged-slurry', as it was then called, into the harbour."
The eggnog industry, for its part, is just content that sales are brisk. "Listen," said Melvin Trupper, chief lobbyist for the National Eggnog Interest Group, "Are we overjoyed with the fact that Canadians only buy eggnog because it's a seasonal product that they keep forgetting they hate? No. But our research shows that, as long as we restrict sales to one month a year, no one sees it enough to remember. And you know what? That's capitalism, folks. Merry Christmas."