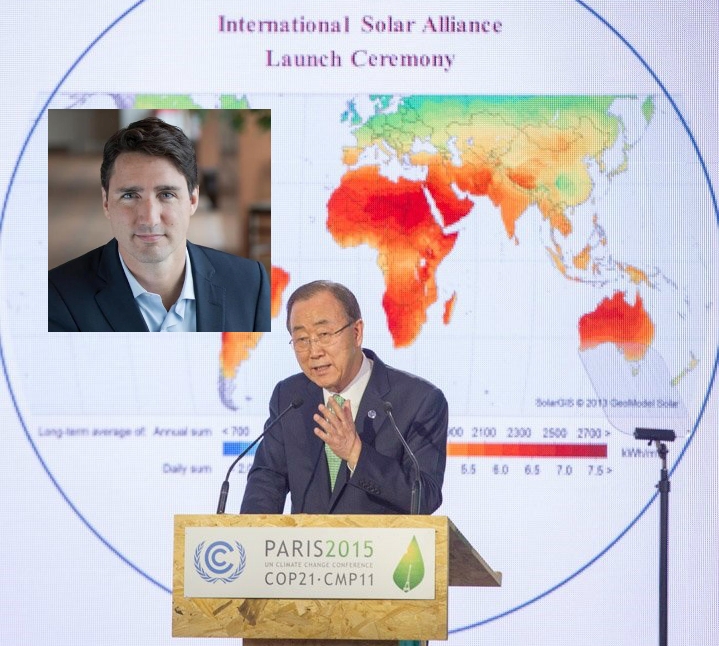 PARIS — World leaders at the COP21 meeting on climate change have reached a consensus that both the climate and Canadian Prime Minister Justin Trudeau are getting hotter and hotter.
An amorous UN Secretary General Ban Ki-moon made the announcement to delegates about the dangers of greenhouse gas emissions.
"The science could not be clearer; the polar ice caps are melting and so is my heart," announced Ban while staring at the 43-year-old Canadian leader. "More must be done to address greenhouse gas emissions and our general lust for the Canadian Prime Minister, both of which has been rising rapidly."
A bedazzled British Prime Minister David Cameron explained "JT significantly contributes to a reduction of C02 gases because he takes everyone's breath away."
The Canadian delegation apparently received a diplomatic note from German Chancellor Angela Merkel stating "show me a little transparency on carbon credits by removing your shirt, slowly."
Other leaders called for greater investments in green infrastructure and research into why Trudeau is such a hunk.
"Justin is the world's most beautiful species in need of protection," explained Chinese President Hu Jintao. "Fuck the pandas, I want more Justin."
According to sources, Trudeau received several lecherous invitations from other world leaders to drop by their hotel suites tonight to discuss kinky renewable sources of energy.