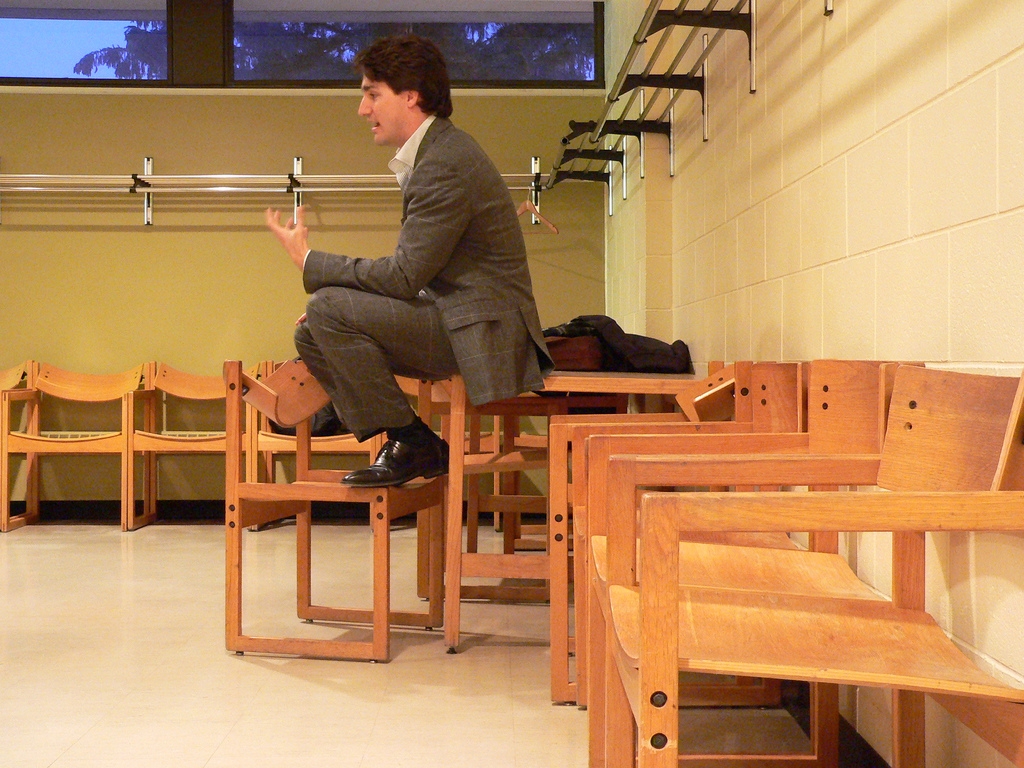 MONTREAL – While performing well in the final week of the federal election campaign,  Liberal leader Justin Trudeau has yet to learn all of his lines for a community theatre production of popular musical 'Oklahoma!' with show dates approaching soon.
"Look, we all know Justin is a busy guy," said director Francis Beaumont of the federal candidate and Papineau MP, "but off-book date was two weeks ago. He really needs to sort out his priorities, or he'll be letting a lot of people down."
Trudeau, who auditioned for the production back in July and managed to get the role of Curly after a tight callback, has reported that balancing the show with the rest of his life has been more difficult than anticipated.
"Sure it's been tough," said Trudeau, in the midst of frantically running lines with National Campaign Co-Chair Katie Telford during a spare moment. "But how often does an opportunity like this come along? I love Oklahoma!"
"If I loved you, time and again… no wait, that's not right."
"We're all doing our best," said Montreal resident Charlotte Burr, Trudeau's co-star. "Jane our Auntie Eller is helping with costumes and Kevin, our Ali, is doing props all by himself. If Justin can't even take the time to learn his part while doing whatever it is he does, I don't know if this company will trust him again anytime soon."
At press time, with NDP support now dipping in the polls, Opposition leader Thomas Mulcair has had enough time to get off-book for his role of Jud Fry in the same production.