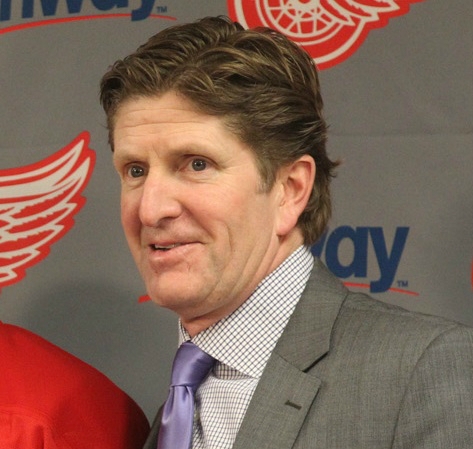 TORONTO – Former Detroit Red Wings coach Mike Babcock has signed with the Toronto Maple Leafs to demonstrate there's more to professional hockey than just winning and making the playoffs.
"There are so many other important things than having more wins than losses," Babcock said during a press conference in Toronto. "The NHL is obsessed with winning all of the time, but what about the players going home every night knowing they gave 110 percent? Or all the time they get to spend with their families starting in mid-April rather than later in the year? What about being friendly to the other teams showing good sportsmanship? The NHL has lost its way on these very important values."
The coach – who lead the Red Wings to 10 playoff berths and a Stanley Cup – also mentioned he can help the Leafs develop in self-reflection, setting personal goals and good dental hygiene over the next few seasons.
"But I think the most important value at stake here is money because I have a lot more of it now than I did before," added Babcock.  
According to sources, Edmonton Oilers number one draft pick Connor McDavid said he was relieved to hear he wasn't the only guy in the NHL getting screwed next season.
With files from Pat Dussault, Julia Alexander and Alex Huntley