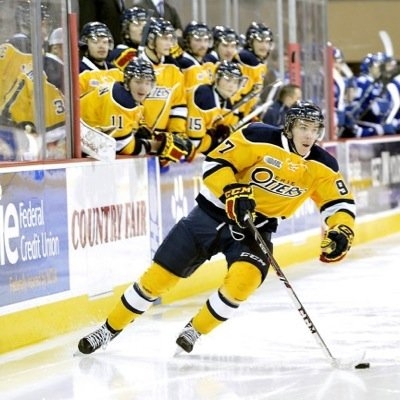 TORONTO – On the biggest stage of his young career Connor McDavid, the most hyped hockey prospect in a decade, was unable to will the top draft pick to an actual NHL team, and he will now become the property of the Edmonton Oilers.
"McDavid choked, there is no question about that," said TSN hockey analyst Bob McKenzie. "This is a young man with a lot of skill but, let's be honest, there is no way Sidney Crosby would have allowed this to happen."
The Oilers used their years and years of Draft lottery experience to force McDavid to play for their raging tire fire of a franchise.
"If there's one thing we know how to do in Edmonton its win draft lotteries," proclaimed GM Craig McTavish. "I told Connor the same thing thousands of drunken fathers tell their idealistic sons every day in this city: there is no escaping Edmonton."
McTavish continued to explain how the pick will allow him to do what the Oilers have always wanted to do; play 6 highly drafted forwards at the same time, with no one on D or in goal.
McDavid himself took the loss in stride. "Its not so bad, I mean – Gretzky played for the Oilers, so hopefully in a few years I'll end up living in L.A. too."
With files from Brandon Michael Lowden