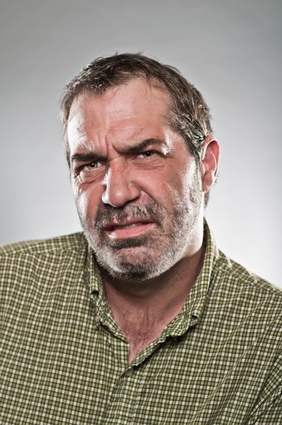 By Rick Powell
I've lived on Albion Crescent for twelve years now. There are enough things to like about the neighbourhood: reasonable property taxes, plenty of green space, proximity to good schools.
But there is one thing that has always bugged me: the neighbours love to run their mouths behind your back but never talk shit to your face.
For example, just like the past eleven holidays, we got the paperboy a box of peppermint chocolates and a nice card. But when next week rolls around, and I step out onto the porch to pick up my copy of the Talbot County Market, it's at the end of the god damned driveway! I let it ride once, but next week, it's the same crap. So I ask if everything's ok, but the little punk won't even look me in the eye until I start shaking him.
I do a little digging, and a little shaking, and it turns out Mrs. Napolitino, that senile old bat from across the street gave the little red-haired bastard ten dollars! Here's the thing: if, instead of sulking around the neighbourhood like a little bitch, this kid had the balls to knock on my door and say: "HEY, you fat old fool, you fucked me over on the christmas bonus!" then I would have pulled out my wallet.
Why? Because I respect people who deal with beef face to face.
And I would not talk this talk without walking the walk. You can ask Mr. Demelo, our old next door neighbour. He doesn't live around here anymore. You know why? One time there were some branches that spread over the property line, and I promptly let him know about it by setting his yard on fire. Beef squashed.
Here's just a few of the people who, if they have shit to say to me, should call me up and hash it out IMMEDIATELY: Mrs. Napolitino, Kelly Beardsley, every mailman who has ever delivered on this street, the Cuthbert kid – you know, the stupid raver kid or whatever the hell he is, Tel Aruyen's fat ass cat, whoever drives the mini cooper, and pretty much everyone who went to Jim Cuthbert's BBQ last September.
And you can tell the garbage man if he ever so much as looks at my wife again, I'll shoot that motherfucker straight in the back!