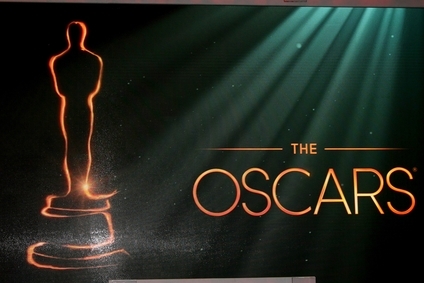 Beaverton Flogger (film blogger) Mickey Dinke has all the latest deets on the celebri-deaths making waves in 2013
It's that time of year. The weather is turning, Oscar Season is upon us, and elderly famous people are succumbing to their various ailments. Lou Reed and Marcia Wallace are the latest collapsed stars looking for a place in the montage that makes everyone clap uncomfortably. Though it's only November and there's still plenty of time for pneumonia to ravage an octogenarian thesp or two, here's a prediction for Oscar night's most competitive honour; the In Memoriam Closing Card…
The Sleeper:
James Gandolfini. In any other year, Tony Soprano would be a sure bet. He was a larger than life figure, and not just because of his morbid obesity. He remained relevant to the end with a star turn in this year's romantic comedy Enough Said. But comedy performances are always overlooked during Awards Season Death Remembrance. While he may have trended huge on Twitter back in June, momentum is everything when the votes are counted. The heart attack victim's estate recently hired super-publicist Howard Bragman to inject a little bit of energy to his now-stiff campaign. So there's hope. But don't count on anything more than a few notes in the middle of "The Way We Were."
The Snub:
Cory Monteith. Drug overdoses may be tragic. But everyone can agree, compared to cancer or car accidents, they're just not quite as awards worthy. It also doesn't help that Monteith rose to fame on the gayest show in television history. Older Academy voters tend to be more turned off by that brand of entertainment. And by that, I mean television. Montheith could have a shot at a Gold Globes tribute where that kind of thing can fly, but don't expect him to make much noise on Oscar night.
The Front Runner:
Roger Ebert. Everyone knows the Academy is made up of a bunch of self-congratulatory shitbags. So when they have a rare opportunity to honor one of their own, you better believe they'll take it. Ebert's decade-long bout with papillary thyroid carcinoma is exactly the kind of debilitating disease voters eat up. No need to put out "For Your Consideration" ads in Variety, Ebert's family can use that money to look fab on the red carpet. He's a lock!