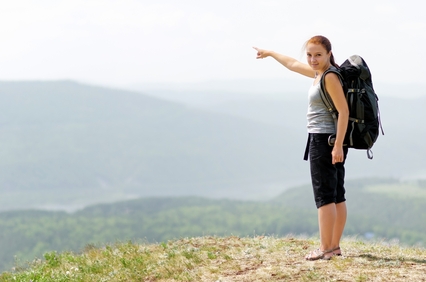 MANAGUA – After saving up her pay-checks and fundraising, do-gooder Julie Stuart-Labelle has spent the average yearly salary of a Nicaraguan for a three week trip to help the poor of that country.
The $4,500 CAN she spent on airfare, accommodations, food and vaccinations is slightly more than the average GDP per capita of Nicaragua.
"I'm so happy I can help these really poor people in an exotic, warm place" said the 20 year-old Stuart-Labelle, a university student from Port Moody, BC. "I've already memorized the name of the capital, the two countries that border Nicaragua and looked up some beaches to check out when the work is done."
Nicaragua is the second most impoverished country in the Americas. Its citizens are dealing with drug cartel violence, 60% unemployment, famine, and political instability.
"I'm here to really help with all of that stuff," said Stuart-Labelle.
The locals were happy to greet her in a language she doesn't understand when she arrived at the volunteer centre.
"We're all so happy to meet and learn from Julie" said Violeta Pashova, an indebted coffee farmer and mother of six. "With her knowledge of how to dig a ditch, stack bricks, gather enough food to survive, and get access to vaccinations, she will show us where we've been going wrong."
Stuart-Labelle hopes her scenic iPhone photos will inspire her friends to help the poor of Nicaragua.
"If only people saw the poverty…Whoa! Look at the size of that flower!" Labelle exclaimed while wandering off from a work project to snap a few photos of a common plant.  "This one will get a lot of likes."