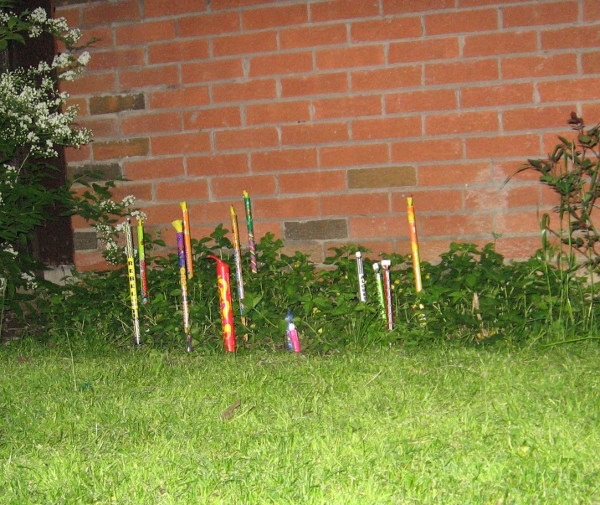 BRANDON, MB – Seeing as it's been a good five or ten minutes since he lit his Roman candle, local dad Brook Jensen reports that he's "almost certain" that the shell should have already left the mortar and exploded in the sky in a brilliant display.
"This is really embarrassing," said Jensen, who made all of his family members wait outside while he struggled with the firework. "I hammered the thing into the ground, aligned it vertically, lit the fuse and backed away to a safe distance. I don't understand why it's not working."
Anxious onlookers claim that Jensen was cautious to approach the firework because "that would be exactly when it decides to detonate." As it became clearer that there would be no explosion, however, Jensen gave up and pulled out a set of coloured sparklers from the trunk so as "not to disappoint the kids."
At press time, the firework sizzled and died while the family watched a televised fireworks display.