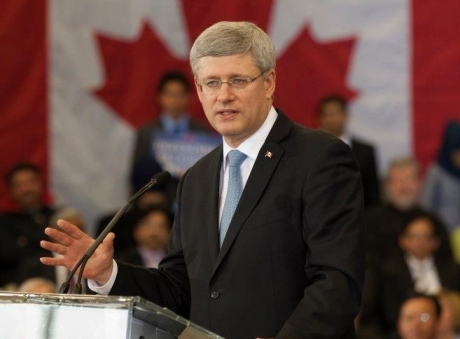 CALGARY – Prime Minister Stephen Harper reassured Canadians yesterday that Alberta's most important natural resource, oil, had escaped significant damage from the flash floods that have marred the south of the province.
"We had quite a scare," Harper said at an emergency shelter outside of Calgary housing 1,000 people displaced by the flood. " I can assure Albertans and Canadians that the majority of flooding did not occur in our vast oil sands and harmlessly passed through residential and commercial areas, which was in need of some washing anyway."
Harper's visit with the displaced persons ended after the prime minister wanted to go fishing in the new marsh that now takes up most of his Calgary riding.