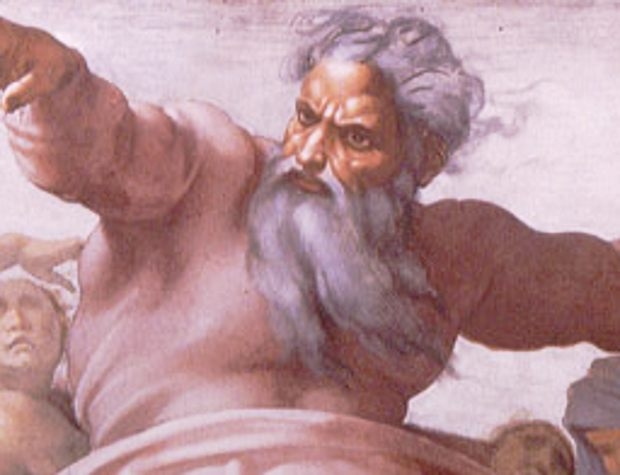 HEAVEN – Over 3,000 years since the release of His worldwide bestseller The Bible, God, almighty creator of the universe, is finding it difficult to get His latest book published.
"I've been shopping my latest manuscript around for several hundred years, but the publishing industry is a tough crowd," God said.
"It isn't as easy to find a publisher as it was when I penned my first book. Religious writing is a pretty big industry so you need to be unique and inventive to stand out of the crowd."
"Never mind that my first book was the biggest hit of all time; today you need connections to get your work noticed."
God also believes that writing The Bible "pigeonholed" him as an author of religious narratives.
"The thing about putting out a book like The Bible is that everyone expects you to follow up with the same thing. As much fun as I had writing the story of creation, I want to explore new genres."
Added God: "I'm a big fan of science-fiction."
God said that He's looked into self-publishing options and has considered promoting His work online through a blog, but lacks the technical know-how to get it up and running.
"It wouldn't be as satisfying putting it online anyway," He added. "There's something really special about being able to hold a book in your hands, you know?"
But while God remains optimistic about His new book, editors have complained that His latest effort is too ambitious and experimental because He mixes a number of different narrative styles from chapter to chapter.
"God's new book would just be a nightmare to market," said Terence Kobayashi, an editor at Penguin.
"The story doesn't follow a linear narrative – it's very confusing. I really don't think that readers are ready for this 'omnipotent narrator' He's invented. Sure, it's unique, but impossible to follow."
According to Kobayashi, the omnipotent narrative uses streams of consciousness from multiple characters – living in varying locations, dimensions, and time periods – all at the same time.
"Two whole chapters of His book are just run-on sentences using nothing but verbs, with no commas or periods. And that's just supposed to represent a few seconds of time."
John Marion, an editor at Random House, Inc., said God had been contacting them for years, but He always refused to go through their standard submission process.
"The thing about God is that He has a very particular method of sending me His work," Marion said. "Sometimes He'd submit a truckload of stone tablets covered in lists, and other times He would just show up unannounced in my office and begin dictating whole chapters for hours at a time."
Added Marion: "I don't care how good His first book was, the guy needs to send us either a typed manuscript on 8 by 11 or a Microsoft .doc compatible file like everyone else."
with files by Sara Farb