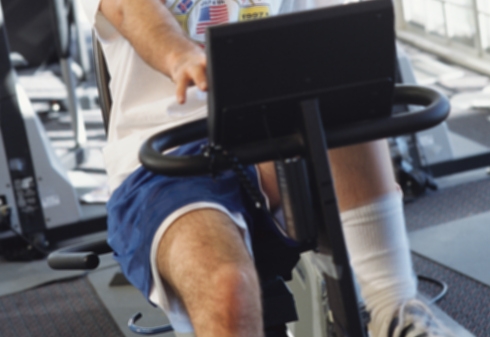 ETOBICOKE, ON – While using an exercise bike at his local gym last Tuesday, Ryan
Savage, an infrequent gym patron, increased the machine's speed and resistance
after noticing a cute girl walking in his direction.
Savage, 27, immediately increased the workload of the exercise bike to its highest setting in hopes that the cute girl would notice the LED display and start a conversation
based on his cardiovascular strength.
The cute girl did notice, but unfortunately for Savage, she then began to perform her twenty minute stretch routine directly behind him.
Savage, not wanting to destroy the façade he had created, endured the grueling exercise until finally the cute girl approached and said, "Nice cycling," before walking away.
Savage could not respond because he was extremely out of breath, nor could he follow her due to the excruciating pain in his legs, and he had a boner.