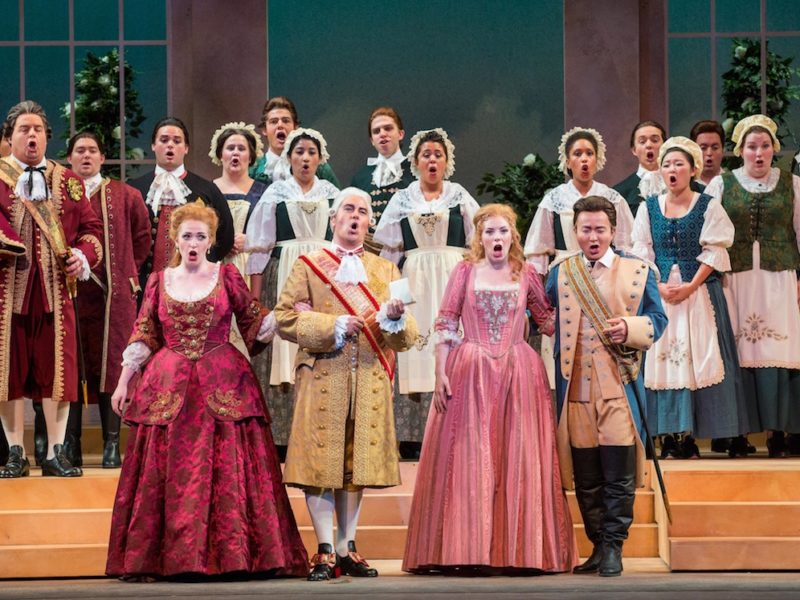 Toronto, ON – The Canadian Opera Company (COC) has just an announced it will be expanding its youth rates to under-65.
The COC had expanded its youth rate to under 30s almost a decade ago. That didn't result in long term revenue growth as many people aged out of the youth rate while their income didn't. They are hoping that by expanding the youth rate, they can bring down the average attendance age to 73.
COC Marketing Director, Anthony Chan, is excited about what this new expanded rate will do for attendance. "The Opera is no longer to meant to be an elitist activity for only the privileged to experience live, dramatic arias. It is open to all who wish to spend 4 hours, reading subtitles and using tiny glasses to see what the two lead actors who look the same are doing," explained Chan. "By opening this up to everyone who is sixty-five and younger, we've made it easier for the young people of today to enjoy problematic storylines."
A long-time annual subscription holder, Audrey Cougil, is none too pleased with this latest change. "Look, I'm 88 now and I've been paying full-price for my Opera tickets ever since I saw my first grey hair. But I'm starting to think this new policy is the end of my support," Mrs. Cougil said between sips of Ovaltine. "My daughter just turned 66 this year. This youth rate won't apply to her. Does this mean she's no longer my baby and she just needs to fend for herself now?"
The COC has defended its new program insisting that it is not ageist and 45-year old Tepper Dean agrees. "I went to my first opera because I was finally able to afford it on the salary of my three minimum wage jobs," expressed Dean. "I fell asleep but that didn't to take away from the show. It's a more peaceful environment than the house I share with four roommates."
The COC is hoping to create life-long fans so that when they age out of the youth rate, they'll pay full-price until they hit the senior rate at age 117.